International Auto Workers Forge Unity Across Multinational Corporations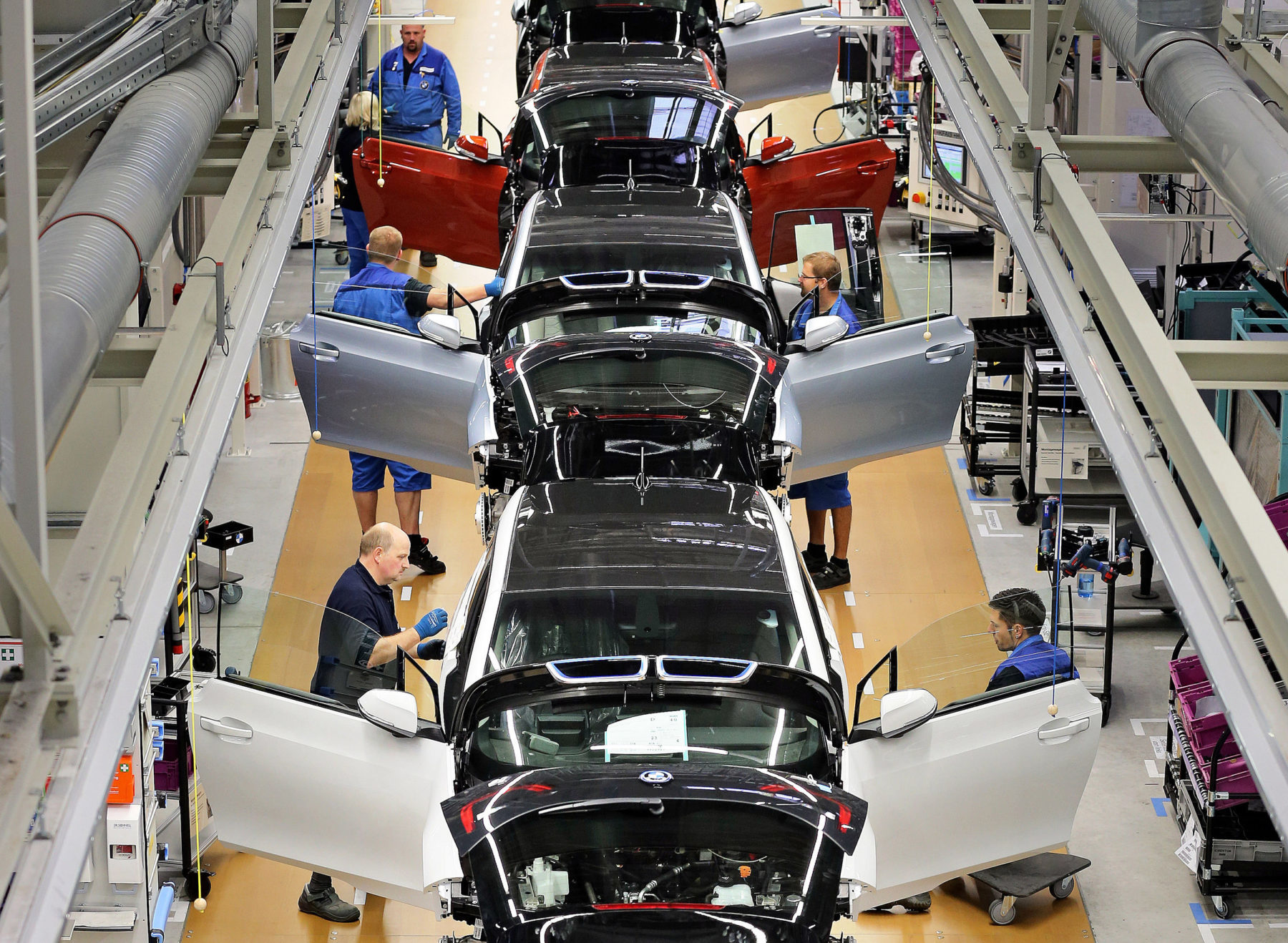 (Our second and final excerpt from a June 2017 newsletter of GM and PSA auto workers. The latter is a French multinational incorporating Peugeot, Citroen, and DS Automobiles; after its 2016-7 acquisition of Opel and Vauxhall Motors from GM, it became Europe's second largest auto manufacturer. In this excerpt, the forging of links between workers in the different corporations and in different countries is highlighted.)
Let us forge the unity of the PSA and GM workforces!
On 14 February, it was announced that General Motors would be selling Opel to PSA. Since then militant workers from Opel and PSA are preparing for a cross-border struggle for each and every job. At the beginning of April a first meeting of representatives of three militant trade unions from Opel and PSA factories (Saragoza, Vigo and Madrid) took place in Spain. A close cooperation with all militant forces at PSA and Opel in Spain was agreed upon
On 12 May a delegation of Opel workers from Bochum, Eisenach and Rüsselsheim (Germany) visited trade unionists of the CGT in Mulhouse (France). Trade union members of the CGT from the factories Poissy and Sochaux also participated and the German delegation visited the plant in Sochaux afterwards and spoke with workers during the change of shifts. In this way, friendly relations develop between the workforces. Two workforces in neighbouring countries with experience in struggle will be joining together and struggling together! The international automotive workers coordination forms the ideal platform for this!
In Germany, as well as in France and Spain, there is already a discussion about demands for the shortening of working hours with full wage compensation. It is important to arrive at common and offensive demands.
Shortly before the merger of PSA and Opel was announced, it was also made known that the Opel Mokka (same construction as Buick Encore and Chevrolet Trax) will be built in the factory at Eisenach. Up till now there were plans for the European production going to Glivice (Poland). According to latest information, the electric car E-Ampera is supposed to be built there for Europe (= Chevrolet Bolt), which has come from Orion (Michigan) up till now. The models Corsa and Adam will not be continued on GM platforms in the future, but on PSA platforms instead. It can already be observed that the PSA-Opel merger will be accompanied by a threatening closure of plants and job cuts, not only in Europe. We have to prepare for hard struggles and greatly strengthen our international coordination!
Since this visit we are receiving information from CGT colleagues at PSA on a regular basis. They report about a series of walk-outs against flexibilization and against the closure of the development center La Garenne near Paris. They are also struggling against political oppression of trade unionists like the CGT chairman in the factory Poissy. The colleagues of the supplier GM&S in La Souterraine are struggling for their 283 jobs and have occupied their plant. The cross-border cooperation is fundamental in order to overcome any first sign of division.
We are familiar with the methods of PSA boss Carlos Tavares. These are the same as those at Renault or Fiat, as well as in Germany with the closure of Bochum. With threats that otherwise jobs would be destroyed, they try to bring militant and class-militant parts of the workforces down on their knees and to force others to refrain from struggling and to accept worsening conditions. International working-class unity against factory closures must be strongly anchored among the workforces – an attack against one of us is an attack against all of us.
Slander was immediately begun in Germany against international working-class unity and the French trade union CGT, which did not submit to Carlos Taveres' pact. Several works council members in Rüsselsheim and Eisenach defamed the CGT as being "nationalist" and "in line with the Front National". This slander was immediately publicly repudiated by militant workers. We suggest to the colleagues at all PSA plants to join the international automotive workers coordination!
The updated version of the solidarity charter will appear on the website of IAWC in four languages for this purpose. By the way, the solidarity charter has just become 10 years old. It was passed at the 5th International Automotive Workers' Counsel in May 2007 in Stuttgart by nine delegations and has more than 20 signatories from 12 countries in the meantime!
It is necessary that more and more trade unions and workforces join in.

International Auto Workers Forge Unity Across Multinational Corporations
Print Version - new window
International Auto Workers Forge Unity Across Multinational Corporations
Print Version - popup window