Wind power sweeping through Victoria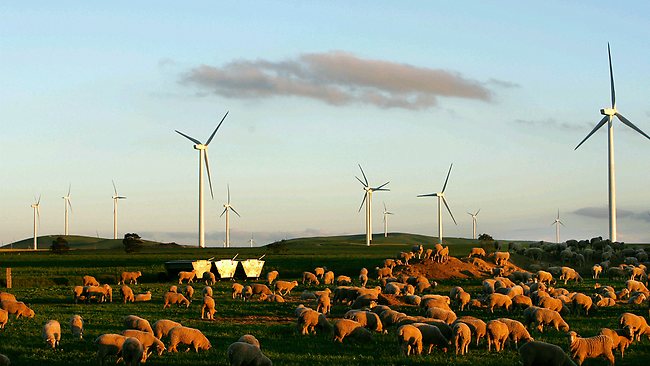 Ned K.
Travelling through any regional area of Australia it is always worth listening to the locals and reading their local newspapers to see what is going on.
As the reactionaries and fossil fuel corporate dinosaurs despaired about the closure of a brown coal fired power plant in La Trobe Valley, investment in renewable wind energy technology in western Victoria is increasing at a rapid rate, fully supported by the local communities.
The Ballarat Courier on May 26 had a list of what it called "wind boom" in western Victoria:
Lal Lal - 60 wind turbines
Stockyard Hill - 149 wind turbines
Rokewood - planned 240 wind turbines
Ararat - 75 wind turbines
Moorabool - 107 wind turbines.
All these have either been completed or will be operational over the next 24 months. They are being built within the very moderate policy settings of federal and state governments and subject to the renewable energy corporations ensuring they make enough profit by building more wind farms.
Take away the restriction of the profit motive and putting people's and the planet's needs as the priority, there is no reason why humanity cannot develop a sustainable society through acting on the scientific evidence of what is happening to the environment both short term and long term.
For a sustainable environment for human life's continued existence, socialism makes sense.
Capitalism will not, by its very exploitative nature, be able to do enough to prevent an environmental catastrophe no matter how good the intentions of the capitalist ruling class.
Wind power sweeping through Victoria
Print Version - new window
Wind power sweeping through Victoria
Print Version - popup window