Stop Chinese capital's new coal-fired plants in Australia!

Written by: Nick on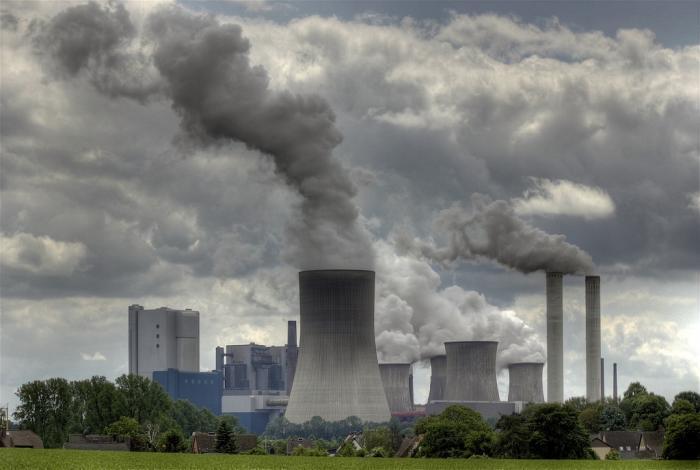 Finn G. 12 March 2019
Australia's long history of putting the wants of corporations ahead of the needs and desires of its citizens and national sovereignty is continuing with plans to build two new coal-fired plants in the N.S.W Hunter Valley.
Chinese investment company Kaisun Holdings has announced plans, along with the state-owned China Energy Engineering Corporation (CEEC), to build two 1,000MW power stations in the region. They will be assisted by the seemingly small Australian company Cavcorp. Kaisun Holdings has described itself as a "belt and road" expert, it's based in Hong Kong but incorporated in the Cayman Islands… (1)
All this comes just four years after AGL announced the closure of its Liddell Power Station which is also located in N.S.W. Liddell has gradually reduced its output to the current figure of 1,680MW, so not only would this new project cancel out any environmental gains of the reduced operations but will result in greater overall outputs. This is a spit in the face to the majority of Australians who hold great concerns about looming climate disaster and Australia's role in confronting it. The fact that profits from the project will make their way back to China is the cherry on a very bitter and inedible cake.
Tim Buckley from the Institute for Energy Economics and Financial Analysis has estimated that the plant would cost between $4bn and $5bn with a required government subsidy of approximately $2bn. Mr Buckley also said that the proposed venture lacked any commercial viability and put future environmental emissions changes at risk. (1)
There is no risk of the current government breaking with tradition when it comes to subsidising large multinationals who could swim in an ocean of their own profits, as proved by back bencher Craig Kelly who had this to say: "If the government needs to underwrite it, if it needs a little bit of help, then that's what we should be doing." (2)
Funny how they didn't feel the same way when it came to Huawei and it's now halted plans to roll out 5G across Australia, claiming fears of national security, but putting environmentally destructive power sources into the hands of other countries is perfectly fine.
As per usual, when it comes to "needing a little help" the bourgeoisie will jump at the chance to help multi-million- or billion-dollar companies, but should the citizens who they claim to represent raise the difficulty of everyday living, that's just too bad. Of course we are met with the same tired, political rhetoric that we've become so accustomed to when Mr. Kelly declared that "This is exactly what the market needs, competition from the new plant will lower power prices".(2) It's doubtful that N.S.W residents will loosen their purse strings with confidence due to this promise of reduced prices; we've all heard it before and remember it each time we pull a fresh new set of charges from our mailbox holding back tears of anxiety.
The Greens Adam Bandt has optimistically stated: "We just had our hottest summer on record. If Labor or Liberal give this project the tick of approval then you will see civil disobedience in Australia on a scale never seen before." Another politician to voice their initial disapproval is the shadow environment minister Mark Butler: "Labor's long-standing position is no taxpayer money should go to subsidising new coal power, and no carbon risk indemnity, which could cost taxpayers up to $17 billion, should be provided". (2) This will surely test Labor's resolve should they win office later this year.
Adding insult to injury is the fact that the proposed area is the only known breeding site for the endangered native bird known as the Regent Honeyeater (3). The plight of this bird has previously blocked other development plans in the area but it seems doomed to join the growing list of native animals who are now recognised as extinct.
History tells us that the development of coal power has been financed by Multilateral Development Banks (MBDs) and national development and financial agencies, for example: the Japan Bank for International Cooperation, the Export-Import Bank of the U.S and of course the World Bank Group. Funds from these groups have started to subside fossil fuel projects as the threat of climate change begins to place itself at the forefront of the minds of the people world over.
It now appears that China has stepped up to the plate in order to fill the void and capitalise on dirty energy production, providing financial support for overseas coal-fire development and direct investment in foreign coal power plants (4). This directly contradicts the 2015 statement jointly issued by the U.S and China highlighting China's commitment to restrict public finance to projects with high pollution and carbon emissions, internationally as well as domestically (5).
Over the last decade China has focused its financing of coal power in South and Southeast Asia as it strengthens its foothold in the region but has more recently branched out with projects in Pakistan, India, Russia, West Asia and Africa. It is not unusual for these countries to provide sovereign guarantees for the projects or to designate a supply of natural resources as a form of repayment or as collateral. The viability of these projects is also backed by Sinosure, the Chinese export and credit insurance corporation.
China has very little to lose and much to gain (if you ignore the health of the world's natural environment) from these projects and its empty promises give us little reassurance when you look at the evidence. It clearly has no plans to wind back coal power, instead using it as an entry point into foreign countries, to further accumulate capital and increase its influence across the globe.
Australians must not stand for these betrayals; the land belongs to us all and future generations rely on us to put a stop to its endless plunder and destruction. Technology is always moving forward and any investments should be placed in the development of these new environmentally friendly technologies.
The future needs to be powered for us, by us and profitable for us, not a growing empire far from our shores.
(1) Deal signed for huge coal-fired power plants in Hunter Valley, Hong Kong firm says.
The Guardian
6/3/2019
(2) Plans for Chinese-backed coal-fired plant in NSW's Hunter Valley could reignite the climate wars.
ABC
7/3/2019
(3) Site of planned Hunter coal plant is endangered bird's only NSW breeding area.
The Guardian
7/3/2019
(4) Climate Change Policy Initiative, Slowing the Growth of Coal Power Outside China: The Role of Chinese Finance. Morgan Herve'-Mignucci & Xueying Wang, 2015
(5
) www.whitehouse.gov/the-press-office/2015/09/25fact-sheet-united-states-and-china-issue-joint-presidential-statement
Stop Chinese capital's new coal-fired plants in Australia!
Print Version - new window
Stop Chinese capital's new coal-fired plants in Australia!
Print Version - popup window
-----