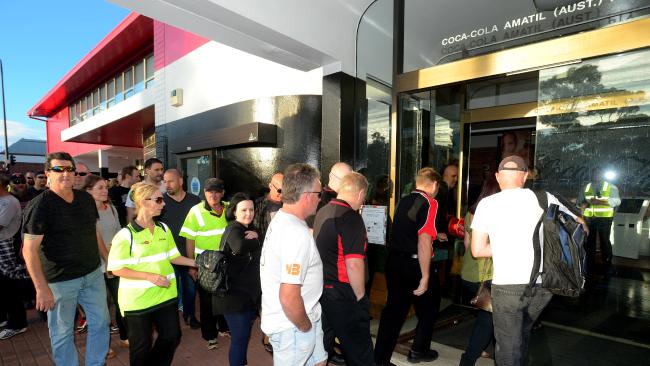 Ned K.
With the decline of the automotive manufacturing, white goods, coal fired power industry and steel industry in Australia, some political servants of imperialism in Australia are pinning their electoral hopes on a vibrant food manufacturing industry providing jobs in areas of growing blue collar unemployment.
There is some truth in this, particularly in wine and dairy industry areas of Australia as exports of wine and milk products to Asia add to the established export markets in Europe and to a lesser extent the USA.
However, even in a buoyant industry like wine, use of labour hire at cheap rates is on the rise.
There are also worrying signs for workers in the food and beverage industry generally regarding their wages and conditions. In Queensland recently Coca Cola announced it was changing its production focus away from the high sugar component soft drinks to other products with lower sugar content. To implement their product changes they also decreased the wages of their production workforce and increased labour hire workers at much lower base award rates.
In Western Australia, Hong Kong based food and food ingredient manufacture Goodman Fielder announced complete closure of its bread bakery with the loss of about 100 jobs. It plans to have its products made at the plant owned by George Weston Foods, its main competitor in the Australian bread market.
In the milk product manufacturing industry, Parmalat has recently started hiring labour hire employees on the lowest wage levels and requiring them to perform higher wage level jobs.
This is all part of the general push by imperialism to lower living standards of workers to increase profits.
Workers in the food and beverage industry have no illusions about their job security and the ruthless behaviour of Coca Cola in closing its Adelaide manufacturing plant will only heighten their vigilance.