Australia and Huawei: a bit more than meets the eye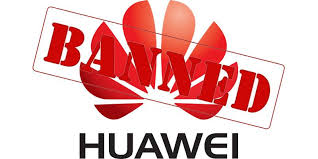 (Contributed)
Moves by the Australian government to not allow China's Huawei telecommunications equipment manufacturer involvement with the planned 5G network are a direct result of the US-led attempts to restrict opportunities for Chinese economic and commercial growth, and has specifically highlighted the importance of Australia within their regional foreign policy. They reveal serious divisions and competing interests within the Australian ruling class over how to respond to increased competition between their US masters and their Chinese trade and investment partners.
Other regional developments in Canberra and the neighbouring South Pacific countries also throw further light on US-led attempts to counter the rise of China and reassert traditional US hegemonic positions.
Australian government ban implements US "global transformation" strategy
The Australian government's ban applies both to Huawei (established in 1987 by a private entrepreneur and claiming now to be under the collective ownership of its 60,000-plus Chinese employees) and ZTE (a largely state-owned but privately-run telecommunications equipment company). The decision is consistent with full implementation of US imperialism's so-called Global Transformation of Defence and Security (GTDS). The GTDS plan formally links Australia as a regional southern hub for 'US interests' with Japan as a northern counterpart, the third and final part of the triangular relationship is the Pentagon with the overall position of containing and encircling China.
While the GTDS plan remains US-led, the US is now conspicuously delegating regional military responsibilities onto the two hubs. A recent media release from former Australian Ambassador to China, Geoff Raby, for example, noted, 'the US has started to vacate regional leadership'. (1) Raby also clarified a major problem confronting Australia with dealing with China as the biggest trading partner while 'Australia's policy on China was increasingly being run by intelligence, defence and security advisors'. (2) It should come as no great surprise, therefore, to note an official Canberra media release stated the ban on Huawei, 'has been welcomed by the national security community'. (3)
Another media release, however, noted 'Huawei is a world leader in 5G', and Australia 'was the only country to have taken such a stance', and that the banning could 'potentially undermine Australia's 5G future'. (4) It is not difficult to establish why the Chinese company is a world leader in telecommunications technology. Of the Huawei 180,000-strong workforce, some 76,000 personnel are employed in research and development, revealing long-term planning with an emphasis upon educated and well-trained workers. (5)
A slightly later media release also threw light upon GTDS considerations with an announcement that 'Japan is reportedly looking to follow Australia's lead by blocking Huawei and ZTE', following the Japanese government being 'worried about the security threat'. (6) A similarly timed media release also noted the Australian position on Huawei was an idiosyncratic decision with, 'Huawei's head of global security and privacy, John Suffolk, stating its 5G equipment will roll out in most of the 170 countries where it operates'. (7) There may now be serious consequences: most Australians will have to now wait until at least late 2019 or early 2020 to establish if their telecommunications equipment is automatically compatible with the network of most other countries.
The decision to ban Huawei would also appear directly linked to decisions taken by the Trump administration following their formulation of a new 55-page national security doctrine last year; China, in accompanying media releases, was described 'as openly aiming to erode US security and prosperity', with specific reference to 'Australia's backyard', the Indo-Pacific.(8) Allegations of national security being penetrated by Chinese intelligence agencies were not considered important by previous US presidential administrations. An official media release from Canberra about the matter also noted that 'the government's directives, issued last week, make no mention of 4G networks and put no restriction on the Chinese company's continued involvement in that infrastructure'. (9) Likewise, Huawei has also stated the company has every intention of remaining in Australia, 'and would continue to play a key role in the running of the nation's 4G mobile networks', following concerns raised about several hundred local jobs. (10)
The decision taken by the Australian government about Huawei and the 5G network has also overlooked consumer patterns of behaviour. An official media release from Optus has noted many consumers are unlikely to commit themselves to accessing the 5G network, as '4G is an excellent product with millions of happy consumers', and that many Australians continue to use older 3G networks. (11)
It is, therefore, highly significant to note the position taken by the Trump administration follows the natural outcome of a Cold War-type hostility toward China. Behind the political position, however, lie some interesting rallying-cries to far-right groupings and ideologues, some with links to the previous Cold War. A look around second-hand bookshops can often provide access to anti-communist publications from the 1950s and 60s where the dialogue reads like mainstream media material in the present day. A recent feature-spread in the Australian, for example, stated Beijing was, 'brazenly continuing industrial scale espionage against Australia', without even quoting a single example or conviction. (12) Likewise, "Silent Invasion", the Clive Hamilton book which, while certainly giving evidence of China's sometimes clumsy attempts to gain influence here, has very little concrete evidence of threats to the security of the Australian bourgeois state.
Huawei could well be a credible commercial operation, and not the front for spooks in the PLA that Hamilton and others are saying it is. We suspect that there is a bit of a snowball effect internationally with various ruling classes using "security scares" to replace what they would once have done with tariffs and restrictions on foreign investment directed at a major competitor. Huawei has emerged as a serious commercial rival to other mobile phone companies and Telcos. Certainly, John Lord's (Huawei Chair) presentation at the National Press Club on June 27, despite the hostility of the journalists, was a credible case for the Chinese company as a legitimate commercial enterprise. On Huawei, we don't want to repeat what might be allegations that lack credibility. Far more important is the dependency of Australia on foreign companies generally for our communications requirements. That is a question that goes to the heart of our domination by imperialism, and of our need for genuine anti-imperialist independence and socialism.
Australia and US strive to out-manoeuvre China in the South Pacific
It is also significant to note recent developments with Australian foreign policy at the behest of the US in this context.
In September, Australian and New Zealand officials have planned meetings with a number of Pacific Island countries 'to seal a security agreement'. (13) The agreement is due to be signed at the Pacific Islands Forum, following months of diplomatic stand-offs between Australia and China over the region. (14) The Defence of Australia doctrine (DOA) rests upon the security of northern Melanesian neighbours, Papua New Guinea, the Solomon Islands and Vanuatu, to act as a buffer-states against possible invasion of Australia from the north. In recent times China has successfully launched major diplomatic initiatives in all three countries, strengthening their position. It has been regarded by some in Canberra as a threat to Australian defence and security.
Right-wing figures such as Australian Pacific Aid Minister Concetta Fierravanti-Wells, for example, was highly vocal earlier this year in Commonwealth circles criticising China for its role in the region. (15) It is therefore revealing the minister and her right-wing colleagues were also critical of Malcolm Turnbull and a major player in his later sacking as Prime Minister. With Turnbull went Julie Bishop, a Turnbull loyalist and Foreign Minister, who had followed the US-lead in criticising China's role in the South China Seas, but resisted US pressure to act as a cat's paw for the US by provoking China with "targeted sail-through operations" next to islands over which China claims sovereignty. US Secretary of State Mike Pompeo pressured Bishop in this direction at the July 24 Ausmin meeting in San Francisco. Turnbull, as a previously staunch republican moving in circles of Commonwealth supporters, was not a difficult target to oust. Although their favoured candidate for the job, Peter Dutton, failed to get the necessary numbers, the whole conspiracy carries the hallmarks of US and Commonwealth manipulation of the Coalition. It was a hastily and poorly-planned attempt by the "dries" to put in their own man as Prime Minsiter, and had all the hallmarks of desperate people. (16)
China's state-run Global Times newspaper has taken Marise Payne's move into Ms Bishop's role as Foreign Affairs Minister — and Scott Morrison's ascension to Prime Minister — as a sign Australian "hawks" will take a bigger role in foreign policy.
Conspiracy will remind Labor to keep within boundaries allowed by US imperialism

The "insurgents" (to borrow a word from Turnbull) reward their sort well: Dutton was subsequently retained as Home Affairs Minister, presumably a fall-back position for the plotters. In that capacity he then met Sajid Javit, a rising star in the British Conservative Party and Commonwealth, for 'five-eyes intelligence talks', before the forthcoming security meeting next month. (17) Dutton also carries other baggage of possible future use for Commonwealth decision-makers. As a vocal and out-spoken supporter of favouring and prioritising South African white applicants for Australian residency while ignoring other, far more urgent applicants for refugee status, he has not reached his use-by date just yet, particularly in light of forthcoming elections in South Africa next year.
Those concerned wanted Turnbull, widely regarded as a central and popular figure, removed before the September security meeting and forthcoming APEC Summit in PNG in November. It is not difficult to establish the urgency of the conspirators. The sacking came just weeks after Turnbull gave what was considered a conciliatory speech at the University of NSW, where the notion of 'clearer thinking' was given in relation to moves to repair bilateral relations with China. (19)
There are also other factors to consider: to what extent the recent announcement that Huawei has planned to build PNG's domestic internet network had upon the leadership coup in Canberra has yet to be established. It would, however, appear to have raised diplomatic tensions behind the scenes still further particularly in the light of right-wing Coalition criticisms of China in the South Pacific. (18) The timing is also important: while the initial planning took place earlier in 2013, little work was done until recently when it was suddenly announced in the Post Courier that 'the project was now under-way'. (20)
Progressive-minded people should ponder about such developments before taking them at face-value. We know the players concerned are part of elite patronage systems and the backstabbing is all part of personal ambition to rise to the top and lucrative employment serving the interests of capital. Behind the personalities, however, are the great power rivalries, the involvement in which undermines any pretence of an independent Australian foreign policy.
It is always good to see our adversaries at their own throats. However, if the US and its loyal followers treat what are usually considered as 'their people' in such a way, then an incoming Labor government, with the ghost of the Whitlam sacking as an ever-present reminder "not to go too far" in pushing for independence – is even more likely to follow its natural inclinations as the party that attached Australia to US imperialism during World War 2. In October 2016 Labor defence spokesman Richard Marles, criticising Bishop, said Australia's navy and airforce should be "fully authorised" to conduct freedom of navigation exercises in the South China Sea, including within 12 nautical miles of artificial islands built by China. (21)
The influence of US imperiallism extends deep within both parties of capitalism.

1. Canberra 'struggles' with rise of China, Australian, 20 August 2018.
2. Ibid.
3. Beijing hits out at 5G ban on Huawei, Australian, 24 August 2018.
4. Ibid., and, Huawei ban risks China backlash, Australian, 24 August 2018.

5. ALP seeks security briefing on Huawei ban, Australian, 28 August 2018.
6. Huawei seeks clarity over 5G ban, Australian, 27 August 2018.
7. Australian, op.cit., 28 August 2018.
8. Tough-talking President takes blunt instrument to bullies in Beijing, Australian, 20 December 2017.
9. Huawei prepares to play long game with Canberra, Australian, 29 August 2018.
10. Ibid.
11. Upgrades the issue as 5G revolution looms, Australian, 30 August 2018.
12. 5G Telco Ban on China Just Tip of Intelligence Iceburg for Asia-Pacific Security, The Weekend Australian, 25-26 August 2018.
13. Xi invites Pacific friends to talks, Australian, 11 July 2018.
14. Pacific pact to counter China push, Australian, 6 July 2018.
15. China spends big on PNG 'gifts', Australian, 17 April 2018.
16. Clowns to the left, Jokers to the right, Australian, 28 August 2018.
17. UK serves up tea and sympathy for Turnbull, Australian, 31 August 2018.
18. China not a Cold War Russia: PM, Sydney Morning Herald, 8 August 2018.
19. China's Huawei to connect PNG, Australian, 14 August 2018.
20. Ibid.
21. Navy should be authorised for freedom of navigation in South China Seas: Marles, Sydney Morning Herald, 7 October 2016
Australia and Huawei: a bit more than meets the eye
Print Version - new window
Australia and Huawei: a bit more than meets the eye
Print Version - popup window
-----