Future Hostilities? Scenarios for the Asia-Pacific Region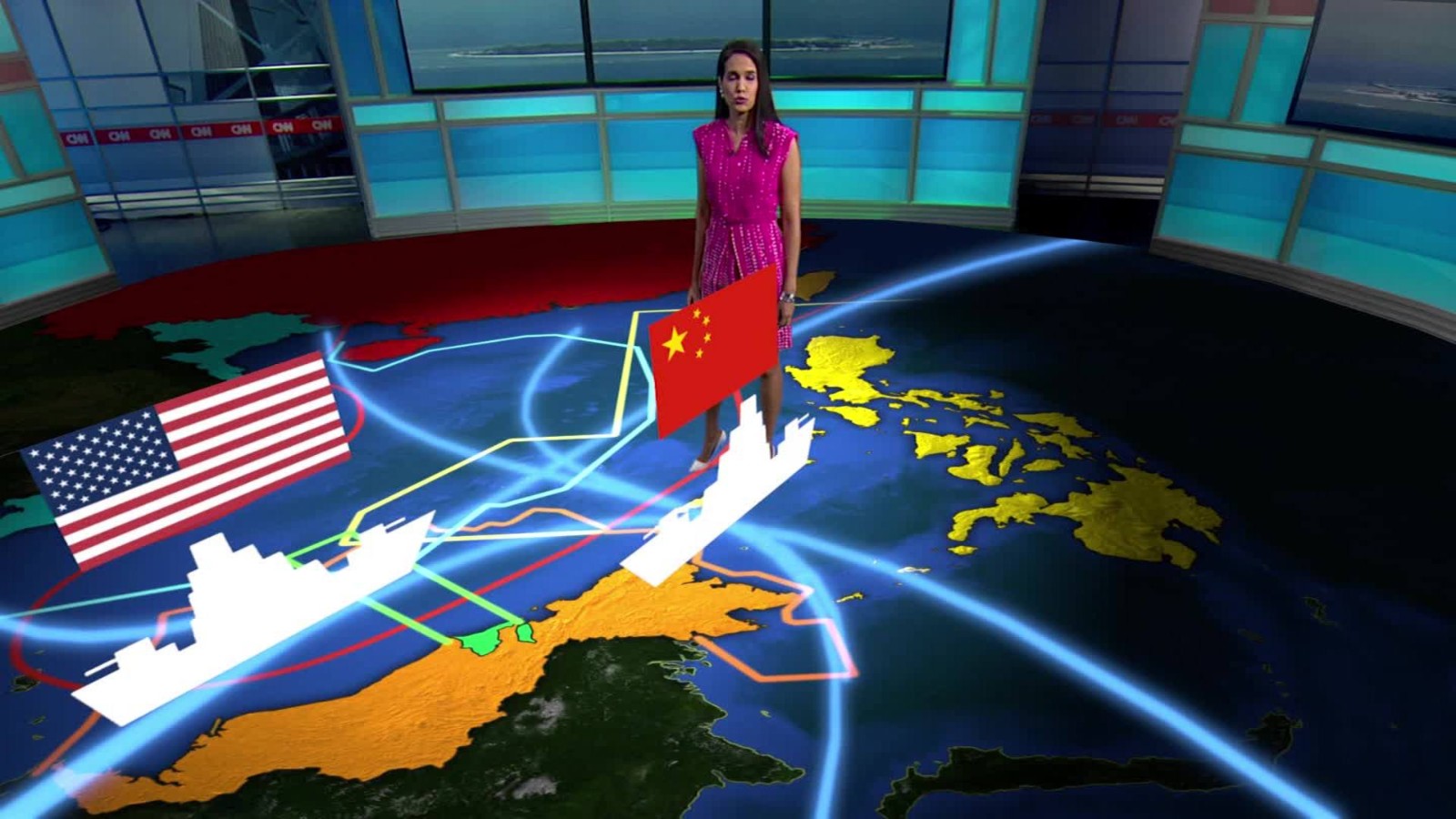 (Contributed) 5 April 2016
A warning from a well-placed source in a mainstream media outlet that Australia may get drawn into a regional conflict between the United States and China, has to be taken seriously.
As the US imperialists embark upon a massive increase in their military budget, military planners appear hell-bent on unleashing a further wave of militarism across the region.
Australia, meanwhile, remains strongly linked to US-led regional planning, with implications including:
• US-led military facilities hosted by Australian governments which are central to Pentagon planning;
• expectations, by the US-led planning, for direct Australian military involvement in regional hostilities.
At the end of March an official statement from a Canadian academic, Professor Gordon Houlden, a former diplomat and now Director-General of the China Institute at the University of Alberta, that the 'world was sleepwalking toward a US-China clash in the South China Sea which could draw in US allies such as Australia', has provided an important warning of the rising US-led wave of militarism in the Asia-Pacific region. (1)

Houlden drew attention to the 'increasing incidence of US freedom-of-navigation exercises in the South China Sea', with concern about counter-measures which could escalate into 'a much more serious situation'. (2)
In drawing attention to the 'deep-seated strategic rivalries' between the US and China in the South China Sea, Houlden also showed the US-led nature of the problem with reference to 'an increasing US presence in the region', and how the situation was 'becoming more heated in recent years'. (3)
Traditionally, the US regarded the Asia-Pacific region as a strategic part of global military planning. The rapid rise of China as an economic power, however, has successfully threatened US imperialism's traditional position of dominance. The South China Sea has become a potential theatre of war due to highly sensitive and congested shipping-lanes providing China with access across the region and through the Straits of Malacca and into the Indian Ocean.
It is important to consider the role of Australia in present-day military planning.
While the development of the Southern Ocean Defence Plan (SODP), using Silvermine in South Africa westwards, linked to Argentina for military and security provision of the South Atlantic with Diego Garcia eastwards, then linked to Pine Gap, Central Australia was made operational in 1973, later planning is an important consideration.
During the late 1990s the Pentagon devised plans to develop triangular diplomatic relations using Japan as a northern regional hub for 'US interests' with Australia in the south. (4) The military plan is now fully operational, making Japan and Australia central to US regional operations. (5)
The final stages of the implementation of the triangular diplomatic relations was marked by Japan joining the main biennial US-Australia Talisman Sabre military drill in Queensland in 2014. The US-led military exercise could be easily construed as having real-war scenarios. Official Defence Department media releases from the period, for example, noted the amphibious and parachute assault exercise using helicopters, hovercraft and fighter jets, 'could easily be construed as a dry run for the recapture of an island'. (6)
Secondly, the development of both Diego Garcia and Guam as logistics hubs for military operations has shown both reside on the same arc from Pine Gap; Australia remains of central importance for military deployments across the vast region.
A number of other Australian-based military facilities also remain important for US-led planning, linked to similar facilities hosted by compliant governments across the region from previous US presidential administrations. (7)
The Obama presidential period, in the lead-up to the implementation of the US-led triangular regional provision, was marked by quiet diplomacy which included the re-opening of military facilities where US personnel 'operated from the old installations as guests, mostly on a temporary basis'. (8) US-led military planning from that period emphasised that 'we want to be out there partnered with nations and have a rotational presence', expecting allies to take greater responsibility for the defence and security of 'US interests'. (9)
Evidence of the emerging US-led military planning has been the implementation of the Cooperative Engagement Capability into the Australian military capability. The US-controlled system enables warships and planes to share computerised photographic images and share intelligence in real-time, official media releases noting 'it's the first time a nation outside the US has been able to use it', and, 'they will be able to shoot down an enemy missile even if it's over the horizon and completely out of sight'. (10)
It would be almost inconceivable that Australia could stand aside from US-led regional hostilities with China. In fact, Australian-based military facilities would be in the forefront of any such undertaking.
It is, however, the expectations of US military planners for Australia to take greater responsibility as a regional 'policeman' which have become a matter of serious concern.
During the lead-up to the AUSMIN Summit mid-year, 2018, Australian Defence Minister Marise Payne was forced into diplomatic silence when being confronted with the question of 'whether Australia would cede to the long-held US desire that Australia should take a more forward stance by conducting freedom-of-navigation exercises within 12 nautical miles of disputed territories claimed by China' in the South China Sea. (11)
The following month a senior US congressman, Joe Courtney, co-chair of the Friends of Australia in Washington, goaded the Australian Defence Department and called for it to conduct its own freedom-of-navigation exercise, once again in the South China Sea. (12)
Toward the end of the year a further call from the Pentagon's top Asia official, Randy Schriver, for Australia to 'boost their military presence in the South China Sea' left little to the imagination, particularly when viewed in the context of an acknowledgement that 'the US welcomed the fact Australia had recently stepped-up its naval activities in the disputed South China Sea'. (13)
The moves already rest upon earlier US-led military planning for the integration of Australian warships 'into its ballistic missile defence system', revealing defence and security provision has also included military planning for real-war scenarios. (14)
With the US moving to increase their defence budget by at least five per cent in the next fiscal year from October to US$750 billion, the very real possibility of tense regional diplomacy developing into open hostilities becomes ever greater. (15)
Two recent statements from within the corridors of power in Canberra have been particularly revealing.
• A recent media release from Andrew Robb, a former Liberal Party cabinet minister, drew attention last month to 'the American obsession with China' and Australia's strained diplomatic relations with Beijing which have been 'over-influenced by the security interests, which have largely been driven by the US'. (16)
• Another similar position from former Ambassador to Beijing, Geoff Raby, announced that 'Australia's policy on China was increasingly being run by intelligence, defence and security advisers. A lot of it has got to do with how the US has started to vacate regional leadership'. (17)
What Raby did not say, was however, deafening: present-day Pentagon planning has thrust greater regional responsibilities upon Australia and Japan as regional hubs for the defence and security of regional 'US interests'. Military planners will sit by computer screens in the Pentagon and direct regional operations in which Australia and Japanese military forces will be expected to take leading roles.
Evidence of the position being adopted by US-led military planning was provided late last year by a senior figure from the right-wing Lowy Institute who stated in an official media release that a great deal of US regional foreign policy was 'a worthy initiative to an American agenda that is high on ambitious rhetoric but low on substance', and 'a struggle..... the US.....is perhaps not even motivated to win'. (18)
Present-day US-led military planning has little need to provide the substance or motivation, they are relying upon sycophantic political leaders in Canberra and Tokyo to do the job for them.
We need an independent foreign policy as a matter of the utmost urgency!
1. Australia could be caught in US-China crossfire, The Weekend Australian, 30-31 March 2019.
2. Ibid.
3. Ibid.
4. Rumsfeld signals shift to Pacific in overhaul of defence thinking, The Guardian Weekly (U.K.), 29 March – 4 April 2001: and, Japan to extend military reach beyond self-defence, The Age (Melbourne), 29 April 2015.
5. US draws warships into military web, The Age (Melbourne), 12 August 2014.
6. Japan to join us in military exercises, Australian, 25 November 2014.
7. The Ties that bind, J.T. Richelson and Des Ball, (Sydney, 1985).
8. US eyes return to south-east Asian bases, The Guardian Weekly (U.K.), 29 June 2012.
9. Ibid.
10. Missile defence hits the mark far out of sight, Advertiser (Adelaide), 18 April 2018.
11. South China Sea high on AUSMIN agenda, Australian, 18 July 2018.
12. US call for Australia to take on China, Australian, 24 July 2018.
13. Ibid.
14. Age, op.cit., 12 August 2014.
15. Defence, border spending rise as White House proposes $6.6 trillion budget, Australian, 13 March 2019.
16. Robb: China relations 'turned to custard', Australian, 12 March 2019.
17. Canberra 'struggles' with rise of China, Australian, 20 August 2018.
18. Beware of joining Uncle Sam in a Cold War he can't win,
Australian,
21 November 2018.
Future Hostilities? Scenarios for the Asia-Pacific Region
Print Version - new window
Future Hostilities? Scenarios for the Asia-Pacific Region
Print Version - popup window
-----