VANGUARD - Expressing the viewpoint of the Communist Party of Australia (Marxist-Leninist)
For National Independence and Socialism • www.cpaml.org
Interoperability comes at a cost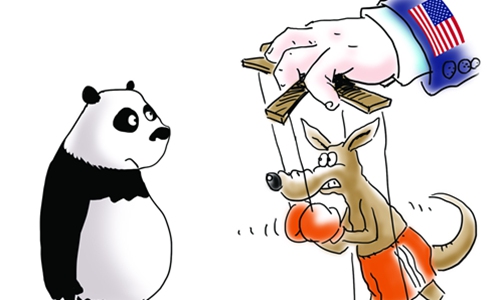 The Australian Navy is set to dump six European-made helicopters for twelve made in the US.
Following on from the decision to scrap French-made submarines for the nuclear-powered US submarines, it looks to be part of a trend to replace European-sourced military hardware with that from the US so that "interoperability" is further enhanced.
The MRH 90 Taipan helicopters, manufactured by France's Airbus, were purchased in 2006 at a cost of $3.7 billion. It is alleged that the MRH 90s have "suffered from poor availability since entering service". Specifically, it is claimed that door on the MRH-90 was too narrow to allow its gun to fire while troops were descending, and that three rounds of remedial work have had to be carried out on the fleet.
The plan is to replace the six MRH 90s with 12 Sikorsky Romeo Seahawk helicopters in a deal worth around $1.3 billion. Sikorsky is a US Lockheed Martin company.
Australia's navy already operates 24 MH-60R Seahawks based at HMAS Albatross, near Nowra, and this next purchase would mean a common fleet of 36 aircraft.
The ditching of a MH-60R Seahawk helicopter in the Philippine Sea during a routine flight last week has, meanwhile, been kept relatively quiet. No-one wants questions raised about the Seahawks at such a sensitive time. The cause of the incident, in which the crew conducted an emergency landing in the water, is still being investigated.
The decision on the Seahawk purchase follows one earlier this year when Minister for Defense Linda Reynolds announced that the government would replace the French Airbus Tiger with 29 AH-64E Apache gunships to the tune of $3.5 billion as its new Armed Reconnaissance Helicopter (ARH).
The U.S. Defense Security Cooperation Agency, which approved the sale of the Apaches, manufactured by Lockheed Martin and Boeing, said "The proposed sale will improve Australia's capability to meet current and future threats, and will enhance interoperability with U.S. forces and other allied forces."
Australia is being required by its US masters to engage in massive spending as a military outpost of the US empire.
The billions spent on further embedding us into the US military-industrial complex are billions that will not be spent on:
•
Ambulance ramping - a chronic problem in all states
•
Filtered air-conditioning for classrooms - a major worry of epidemiologists as states open up after lock-downs
•
School nurses – common in some countries but mostly unavailable for Australian public schools
•
Improvements to country roads
These are just the tip of a social iceberg of the Australian people's needs that are being ignored as we are forced into gearing up for war with China.
Our subservience to US imperialism directly undermines our ability to survive under capitalism.
We must strengthen our resolve to develop the fight for anti-imperialist independence and socialism.