VANGUARD - Expressing the viewpoint of the Communist Party of Australia (Marxist-Leninist)
For National Independence and Socialism • www.cpaml.org
Adani, India's Biggest 'Crony Capitalist' Becomes World's Fourth Richest Person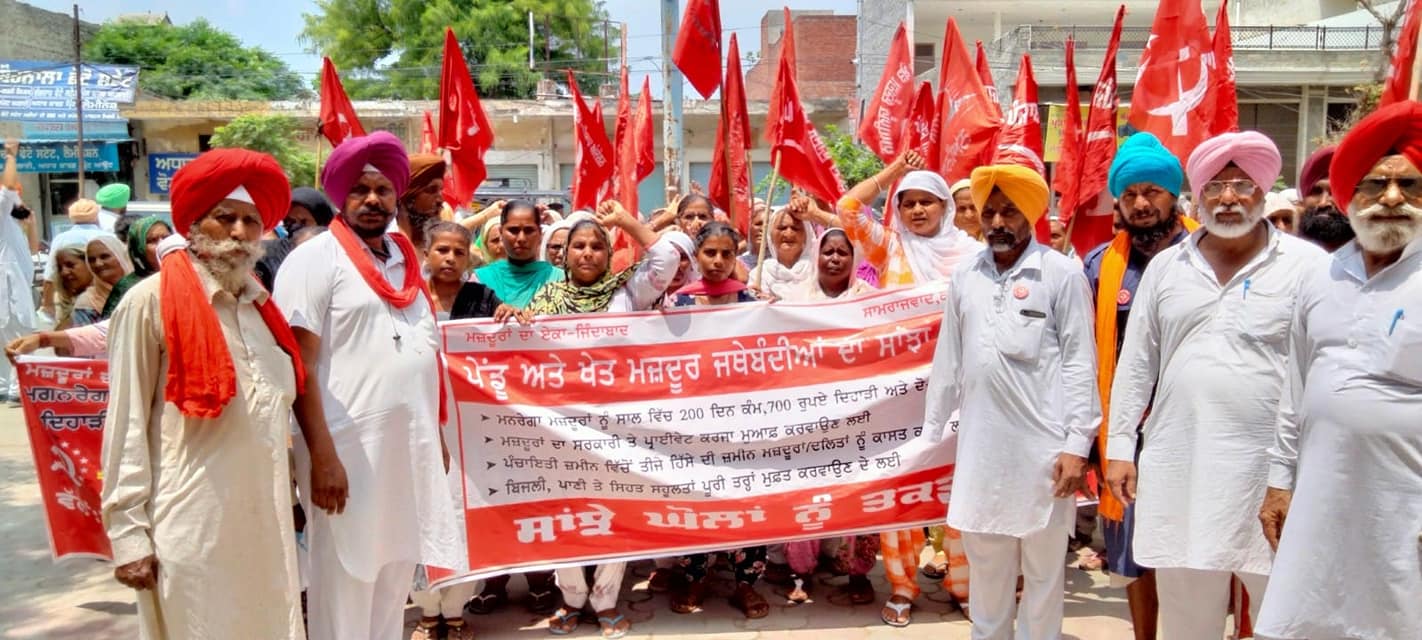 (The Indian billionaire Adani is a household name in Australia because of his grab for coal and its contributions to global warming. Comrade P.J.James, a leading member of the Communist Party of India (Marxist-Leninist) Red Star, reflects on Adani's recently announced elevation to the position of the world's fourth richest person – eds.)
According to the latest Forbes' List of world's billionaires, Gautam Adani of India with $115 billion has surpassed Bill Gates to become world's fourth richest person.
Obviously, in November 2021 itself, Adani had surpassed Mukesh Ambani who was holding the position of India's number one corporate billionaire till then. Two decades back, i.e., in 2001, Adani was a small fry compared with Ambani the big shark in the corporate empire, the latter's wealth at that time being 500 times larger than the former. Now Adani's rank as fourth global rich was on account of the sudden galloping of his wealth by more than 18 times mainly through sky-rocketing of share prices during the preceding 20 months.
While the neoliberal period has witnessed the rapid growth of "crony capitalism" (the unholy alliance between corporates and ruling regime) in India, among the 'new-generation cronies', Adani is notorious for his conspicuous closest proximity to the higher echelons of power. No doubt, today Adani has become the epitome of not only Indian but of global crony capitalism!
The flourishing corporate-crony capitalism and sudden growth both in the number of billionaires and the wealth held by them are not related to employment-oriented production or real economic growth but the direct outcome of unprecedented financial speculation and money-spinning businesses coupled with outright plunder of natural resources under neoliberal-corporatisation.
For instance, 'old-generation' corporate monopolies like Tata and Birla who held sway and who moved in tandem with the Nehruvian period of the so-called state-led development paradigm, are now being relegated to the background as the state itself is transformed in to a corporate-facilitator under the neoliberal-neofascist situation. As its manifestation, immediately after coming to power in 2014, the Modi regime has abolished even the Planning Commission itself and economic policy decisions are now being taken in corporate-board rooms jointly by corporate CEOs and the political executive.
Of course, while the logic behind the fabulous wealth appropriation by Adani is to be sought in the laws of motion of speculative capital, the political context of it is important. For many analysts have already unravelled the decades-long nexus between Adani and Modi as the political basis of Adani's financial empire. A college dropout from a middle class family and whose economic career begins with work in a plastics factory run by his family, Gautam Adani began his corporate career by setting up a commodities trading business. The liberalisation-privatisation-globalisation regime that came into being in the beginning of 1990s that abandoned the state-led development paradigm altogether gave an impetus to Adani and by 1995 he could set up the Mudra port taking advantage of the liberalised regime. Within three years, i.e., in 1998, Adani Ports and Special Economic Zone were set up. To be precise, in 2002, the total worth of the main holding company of Adani group (that was started in 1988) was 70 million dollars. But it was his close ties with Modi that enabled Adani to skyrocket his wealth to 20000 million (20 billion) dollars (a growth of around 300 times or 30000%)) within a span of just a decade! According to Forbes, this was unprecedented in corporate history.
Before Modi's ascendance as PM in 2014, he could be seen frequently flying in a private jet owned by Adani. And, under Modi's prime ministership Adani travelled with him more than any other Indian corporate billionaire. He could be seen flying with PM across the globe from the US to Australia or New York to Canberra covering all the continents. Adani's wealth almost quadrupled since Modi's ascension to power in mid-2014. Related to this, the controversial deals encompass many projects such as coal deals (including the controversial Australian deal), power generation, transmission and distribution, gas distribution, mining projects, agribusiness, airports, financial services, media, digital services and data centres, and many other infrastructural and real estate projects that encompass both pan-Indian and State-level projects including, for instance, even the notorious Vizhinjam Public-Private Partnership (PPP) project handed over to Adani by the CPM-led Kerala government.
Today, Adani along with Ambani is among the top-most holder of Non-Performing Assets (NPAs) with Indian public sector banks. As a recent RBI study has pointed out, the rapid growth of NPAs in India in recent years has been the sudden spurt in corporate-led PPP projects for which banks are obliged to hand over billions worth of public money to corporate cronies on a goodwill basis leading to fabulous wealth appropriation by the latter.
Characterisation of the exponential growth of parasitic and corporate cronies like Adani as "profiting from pain" by agencies like Oxfam is only a milder way of presenting the horrific facts behind it. The counterpart of frightening wealth accumulation by Adani through outright gobbling up of country's resources together with the gain from a series of pro-corporate laws and fiscal and monetary measures including many tax exemptions and corporate tax reductions is alarming growth in the number of Indian people living in "absolute poverty"- around 25 crore (250 million – eds) as of now. For the same economic logic that ranks Adani among the leading global billionaires has driven many millions to hitherto unknown levels of deprivation and destitution due to loss of livelihood and sustenance.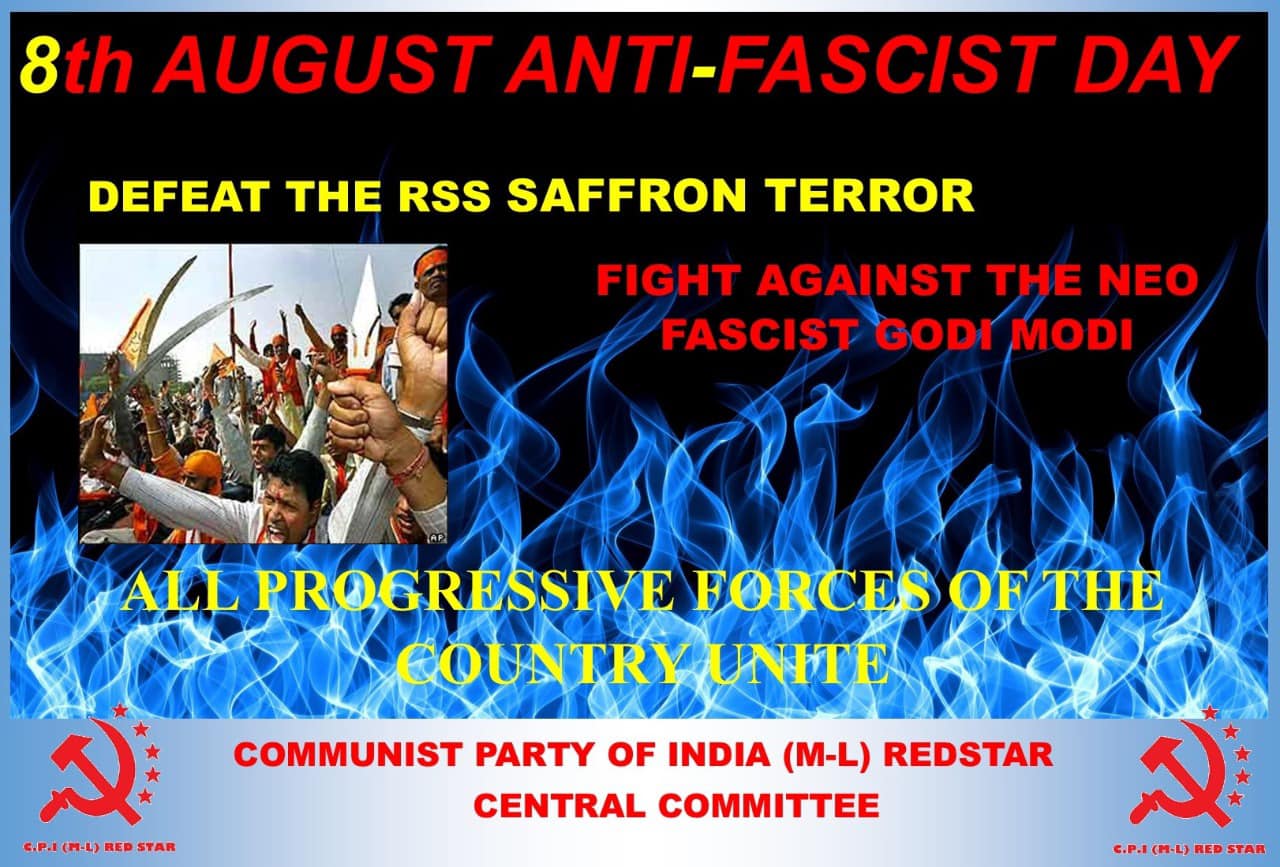 Today under the neo-fascist Modi regime, India has overtaken sub-Saharan countries not only in terms of the people living in absolute poverty, but also regarding the number of people suffering from "multi-dimensional poverty", a concept evolved by international agencies to refer to lack of minimum food, health facilities, education, happiness, etc. that are indispensable to live with human dignity. It is to facilitate the unhindered plunder of the working people and natural resources by the parasitic, most corrupt, superrich corporate class who are integrated with the saffron forces that the Modi regime is superimposing its fascist dictatorship over the people. (Saffron is the colour associated with the Hindu religion. The policies of extreme Hindu nationalism, which exalt the contributions of Hindus like PM Narendra Modi whilst attacking and undermining those of other religions and philosophies are what the author is referring to – eds.)
Crony capitalist Adani's meteoric rise as India's number one and world's fourth superrich is also a manifestation of the horrific levels of India's worsening economic inequality under the saffron-corporate fascist regime. Today the top one percent of the superrich in India are controlling more than three-fourth of the additional income generated in the country, and India has also become one of the most unequal countries in the world. The COVID pandemic that enabled the regime to keep the hapless people under the most stringent captivity has been an opportune moment for Indian crony capitalists, like their counterparts abroad, to go for an all-out offensive for this unprecedented wealth accumulation- an aspect already discussed elsewhere.