VANGUARD - Expressing the viewpoint of the Communist Party of Australia (Marxist-Leninist)
For National Independence and Socialism • www.cpaml.org
National Anti-AUKUS rallies held.

The Australian Anti-AUKUS Coalition yesterday held rallies outside Federal Labor government MPs' electorate offices.
These included the offices of the Prime Minister Anthony Albanese, Foreign Minister Penny Wong, Minister for Defence Richard Marles, and Minister for Defence Industry Pat Conroy.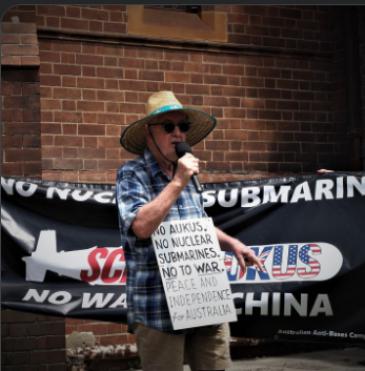 Above' Outside Albanese's office
Nick Deane, from Marrickville Peace Group, told a crowd outside the Prime Ministers' office in Sydney that the real emergency — the climate — was being ignored in favour of a new arms race in preparation for a war on China.
A letter opposing the march to war was delivered to the PM's office.
Sydney Anti-AUKUS Alliance, Wollongong Against War and Nukes, Australian Anti-Bases Campaign Coalition, Independent and Peaceful Australia Network and Medical Association for the Prevention of War supported the protest.
In Adelaide, more than 30 people braved near 40-degree heat to rally outside Penny Wong's office in Adelaide's Chinatown district.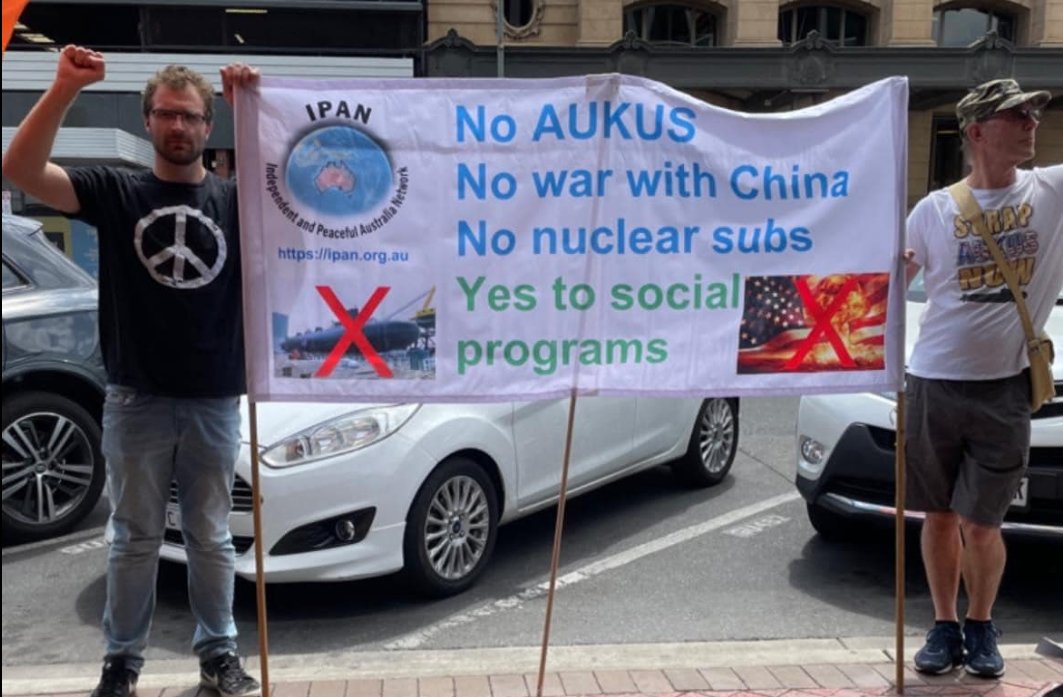 Above: Outside Penny Wong's office
Some had attended a rally by the Australian Shipbuilding Federation of Unions at nearby Tantarnyangga (Victoria Square) where the focus was on the demand for jobs to maintain the existing conventional submarine fleet until the nuclear-powered subs became available. Nevertheless, some of those appreciated the presence of anti-AUKUS placards, and an AMWU member later joined us at our rally.
A Chinese language version of our leaflet was distributed, and a copy of a letter from Nonuclearsubssa was taken to Penny Wong's office and received by the staff.