VANGUARD - Expressing the viewpoint of the Communist Party of Australia (Marxist-Leninist)
For National Independence and Socialism • www.cpaml.org
Kimba Nuclear Dump and The Voice from First Nations' Journalist Perspective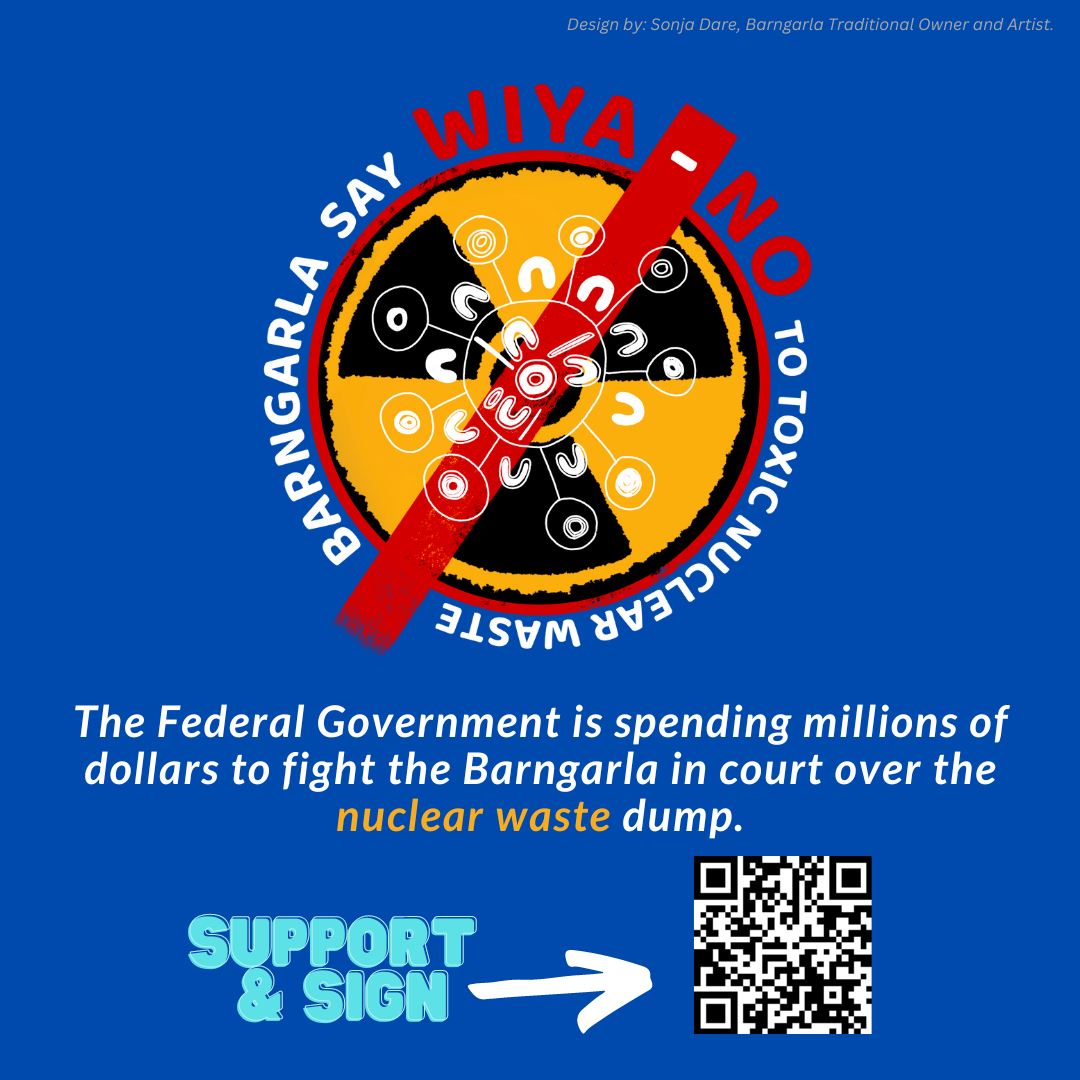 (Above: sourced from the "Barngarla : Help Us Have A Say on Kimba" Facebook page)
A feature of the Adelaide Festival of Arts is Writers' Week held in the first week of March.
This year's Writers' Week theme according to its Director Louise Adler is "the notion of truth - truths we acknowledge, truths we feel are debatable and those beyond debate".
One session programmed was "Open Your Hearts Australia" about the Uluru Statement From The Heart and the Referendum on The Voice later this year. The presenter for this session, Cobbie Cobbie woman Professor Megan Davis, could not attend.
In her place three First Nations journalists, Nat Ahmat, Jodan Perry and Jack Latimore shared their experiences with Nat and Jodan working for SBS and Jack for The Age as First Nations journalists.
They said that their main objective leading up to the Referendum on The Voice was to engage with the incredibly diverse First Nations peoples across the whole of Australia so their voices were heard during the lead up to the Referendum. They said there was no one view among what they called "their mob" about The Voice and constitutional recognition of First Nations people.
However, they all said that despite the diversity of views and level of understanding of the government's idea for a Referendum, there was one Truth that "their mob" all understood. That is the "white fella society" is a settler society on their land.
That was one the fundamental Truth. Whether the Voice and Referendum would progress the First Nations' people cause, the journalists said there was nowhere near a unanimous view within First Nations people based on their conversations with "their mob" so far.
On the same day as the three journalists gave their presentation at Writers' Week, there was a small snippet on the 24 hours mainstream media cycle that First Nations people on Eyre Peninsula in SA had lodged a Federal Court appeal against the proposed Nuclear Dump on their land near Kimba on Eyre Peninsula.
The federal Labor Government and SA Labor Government leaders regularly start speeches with Acknowledgment to Elders Past, Present and Emerging and that they are on Aboriginal Land, always was and always will be.
If the First Nations people on Eyre Peninsula do not want a nuclear dump on their Land, that should be the end of story to uphold the Truth that Aboriginal Land always was and always will be.
What will be the meaning of The Voice if settler governments and their Federal Court ignore the First Nations people of Eyre Peninsula regarding their opposition to the settler society proposed nuclear dump?