VANGUARD - Expressing the viewpoint of the Communist Party of Australia (Marxist-Leninist)
For National Independence and Socialism • www.cpaml.org
No more Operation Kasangga!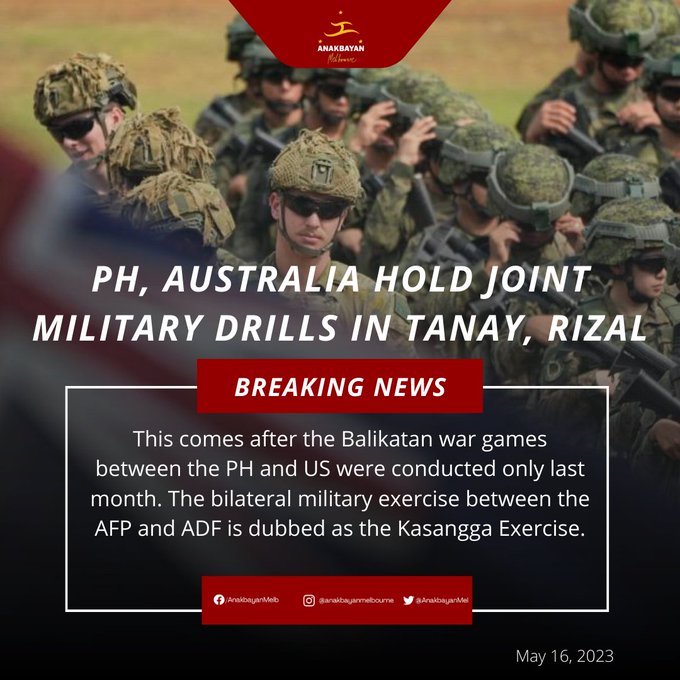 Australian soldiers have begun a training exercise, Operation Kasangga, with the Philippines Army in the province of Rizal, 57 kilometres east of Manila.
The Philippines Army is a reactionary, anti-people armed force which has long been deployed to counter the Communist Party of the Philippines and its New People's Army.
In training the army of the Filipino ruling class, the Australian Defence Force is standing on the wrong side of history, standing in the way of the liberation of the people of the Philippines from imperialism, feudalism and capitalism.
It comes immediately after last month's involvement of the US military in the biggest Balikatan joint US-Philippines training exercise so far.
Operation Kasangga will involve around 200 troops from the Philippines and 50 from Australia in a monthlong exercise. It will focus on urban operations, combat tracking, jungle warfare and survival training, and intelligence, surveillance and reconnaissance operations.
The first Kasangga exercise was conducted in Fort Magsaysay, Nueva Ecija, from April 11 to June 27, 2022. It lasted two months.
We demand the ADF withdraw from Operation Kasangga.
We support the armed struggle of the people of the Philippines for liberation.