"Good on you Mum, Tip Top's the one!"…or is it two?
Written by: on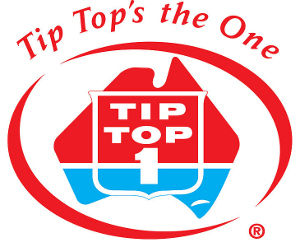 Ned K.
"Good on you Mum, Tip Top's The One" used to be the jingle of Tip Top Bakeries, the biggest bread production company in Australia.
It is owned by George Weston Foods, a British based multinational food company. It is about to get a bigger controlling interest of the bread market.
Its major competitor, Hong Kong owned Goodman Fielder in Australia has announced closure of bakeries in Queensland and Western Australia. The closure of its Western Australian bakery means about 100 workers will be looking for another job. The twist to this now familiar story of multinational corporations closing plants and destroying jobs is that Goodman Fielder bread in Western Australia will be made by Tip Top's Perth bakery!
So not only is "Tip Top's The One", now "Tip Top's The Two"!
Both Tip Top and Goodman Fielder produce bread for the big retailers Coles and Woolworths but they also make profits in other parts of the food production chain. Goodman Fielder makes millions of dollars out of production of food oils including palm oil, while Tip Top owns its own flour mills and agricultural grain crops as well yeast production plants.
Workers in other Tip Top and Goodman Fielder plants around Australia are watching closely to see what other "rationalisation" plans these corporations are dreaming up. Food manufacturing, especially bread production, has been presented by the media and politicians as the future strength of the manufacturing sector in Australia to absorb lost jobs from other declining or extinct manufacturing industries here.
However the move by Goodman Fielder to close its WA plant and have its product made by its major competitor shows that not even employment in an industry producing a basic food like bread is secure in an economy where huge corporations are the decision makers, not the talking (or yelling) shops of the parliaments around the country.
No wonder people are attracted to try voting for someone other than traditional Liberal or Labor.
People are looking for answers and the various new misleaders in parliament will be put to the test by the people too.
Print Version - new window Email article
-----
Go back