Fortis Antipas
Written by: on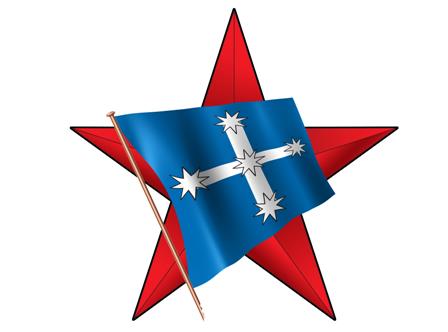 Part One - (from Vanguard September 2010)
Fortis Antipas passed away recently after a long illness and the loss is keenly felt by his family and comrades. Fortis will be remembered however, because in his lifetime he took up the cause of the working class and oppressed.
Our comrade's journey began long ago when his experiences as a soldier in the Greek army made him aware of the injustice around him. From this moment he wanted to do his bit to put an end to this injustice. Once on this course, Fortis found himself involved in many struggles over the years, often in a leadership role. He learned that to move forward the working class must have a political party of
its own, and that this could only be a genuine Communist Party.
After migrating to Australia as a young man, Fortis, like all other working people, had to deal with the challenges of bringing up a family and making ends meet. He also found time to be an activist in his local community, where he organised and fought against polluters, greedy developers and a range of other enemies of the people. Fortis became known as an important local leader as a result.
There was also ongoing involvement in the Democritus League, founded as a communist organisation within the Australian Greek Community. And he was one of the founders of the newspaper Neos Cosmos.
In addition to his activism, Fortis also left his mark in the important struggle against the betrayal of communism in the form of revisionism and subsequently was a foundation member of the Communist Party of Australia (Marxist-Leninist). As a Party member he contributed to ideological discussion and working out how to apply Marxism-Leninism to Australian conditions. Fortis was a respected member of the Vanguard team.
With all this he has left behind a legacy that will continue to contribute to the cause of the Australian working class. He will be dearly remembered by all who knew him.
..........................................................................
A Tribute to Fotios Antipas - Part Two by Andrew A (from Vanguard May 2011)
On the 21st of June 2010, my father, comrade Fotios (Fred) Antipas, a long standing activist and member of the CPA (M-L), passed away at the Sunshine Hospital.
Fotios Antipas was born in his beloved village Mesovounia on the island of Kefallonia in Greece. He was the eldest of five children and was born into an extremely poor family.
At the age of 14 he took on the responsibility of supporting his impoverished family. As a young man growing up in Greece, Fotios experienced at an early age the idea of exploitation. In one incident when Fotios and one of his brothers made charcoal as a means
to support his family, the coal trader who bought the charcoal took advantage of the young boys and underpaid them. This is when Fotios began to question the ideology of the capitalist system.
With the outbreak of WW2, Fotios witnessed firsthand the crimes of imperialism on his home island, and the brutality of the Italian and German fascist war machines. The only hope of the people of Greece was the heroic struggles of the Communist led resistance forces. At the time, Fotios would run as a messenger boy for the resistance and his political lessons had begun.
Fotios began to resist the system early in his late teens when he served compulsory military service in the Greek army. The right wing officers often used brutality against the uneducated soldiers. Fotios too had received his fair share of brute force; one day he had enough after being hit by an officer, and Fotios retaliated. Such small episodes of conflict with the Greek ruling class authority continued.
After some time he was warned he had best leave Greece, as he was a marked man by the Greek establishment. So in 1953, he farewelled his father and boarded the migrant ship Seven Seas, bound for Australia.
Fotios, like many early migrants, ended up at the Bonegilla Migrant camp. After a short work stint at the Ford motor company in Geelong, Fotios ended up in Melbourne. Here he got involved with the Greek progressive organisation, Democritus.
In 1957, his comrade Ekaterina arrived from Greece and they married. They had 3 children Deodora, Glen and Andrew. Deodora also passed away late last year on November 21st after losing a brave fight with breast cancer.
Fotios was politically involved from his early years in Australia. He was not only a student of Marxism – Leninism, but also a teacher. Fotios was not just a theorist Marxist, but very much a practical one. I would see my father read and study for hours at home, reading and writing for the liberation of the working class and the overthrow of the capitalist state. He took inspiration and lessons from some of the CPA (M-L)'s most respected leaders including Ted Hill, Ted Bull and Basil Stefanou.
He was never far from working class struggles, whether it was a May Day march, where he would hand out the Vanguard, an anti-war march, working at the Kalkadoon Bookshop, talking on 3CR in Greek, fighting for workers' rights as a CFMEU shop steward, fighting with his comrades in Sunshine against Smorgon Steel and winning.
Fighting wherever there was a cause of the oppressed and the exploited, Fotios, like a true Marxist and Communist, would be in the midst in one capacity or another.
Not only did Fotios fight for local causes, but in the late 60s took on the US-backed Greek junta from Australia, with the help of his comrade Ted Bull, when the waterside workers refused to unload Greek merchant ships. After the junta was overthrown, the Greek unionists invited Aussie waterside workers to Greece to thank them for the sacrifices in fighting the Greek fascists.
My dad would talk to me for hours on the downfall of capitalism and he told me he would not be around to see that day. And today we are seeing the slow decay.
Like many people of his generation, circumstances and the times directed him to evolve as a conscientious Communist, but like many true Communists it was something more, and this was demonstrated in his last days of life.
His wife Ekaterina asked him if he loved her; Fotios, with the little life left in him responded 'Yes".
"How much?" his wife asked.
"All I can", he answered.
These were his last words. Like all lost comrades, they fought for a better world because they loved and cared not only for their families, but also the working class, and to their last breath they gave us all.
Lost comrades are not just spectators in life; they were active participants for the liberation of humanity, the most honourable way any one can live.
Print Version - new window Email article
-----
Go back