Mel Mooney
Written by: on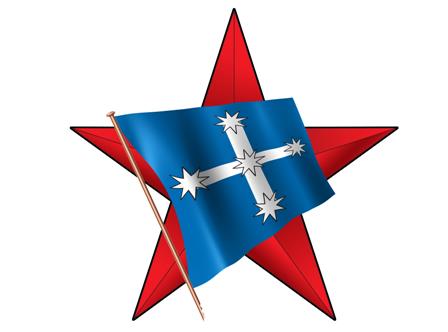 (from Vanguard 26 July 1995)
Fighter for the people dies in Melbourne
Mel Mooney, a veteran fighter for the working class died in Melbourne on 9 June 1995. He was 79 years of age.
Mel joined the Communist Party in the Great Depression.
He was involved in the famous struggle of that period against attempts to suppress "free speech" in the working class suburb Brunswick where he lived.
Mel was a carpenter by trade and in the 1950s was an organiser for the Building Workers' Industrial Union. He left the building industry and became a mail driver with the PMG (now Australia Post). As a rank- and-file militant he was one of the leaders of the first ever strike in the PMG in the 1960s.
He lived in Thornbury in Melbourne for over 40 years. When he retired from the PMG, Mel and his wife Linda went back to school and successfully learned Greek so they could get to better know their neighbours, many of whom were Greek.
Mel Mooney inspired people wherever he went – whether in his days on the job, or in the myriad struggles he was involved in down the years; whether in Thornbury or in Sunshine where he moved after Linda died.
He was a man of strong will, who fought fiercely for what he considered was correct. To his last day, he was devoted to the cause of socialism and committed to what he saw as the way to get there.
He was fearless in the face of the class enemy and resolute in the face of personal difficulties. Eight years ago, doctors said the cancer which had developed would kill him in four months. Last Christmas he was given a few days to live. It was Mel's revolutionary spirit which kept him going.
Only a couple of weeks before he died, his son Ken dropped into see Mel in hospital in between commitments relating to a big industrial dispute then going on. Mel chastised Ken for coming in at all, telling Ken his union members needed him out on the picketlines.
Mel Mooney was a remarkable man who devoted his life to serving the Australian people. There is no finer epitaph.
Vanguard exends its condolences to Mel's family.
Print Version - new window Email article
-----
Go back