Palestine's March of Return
Written by: on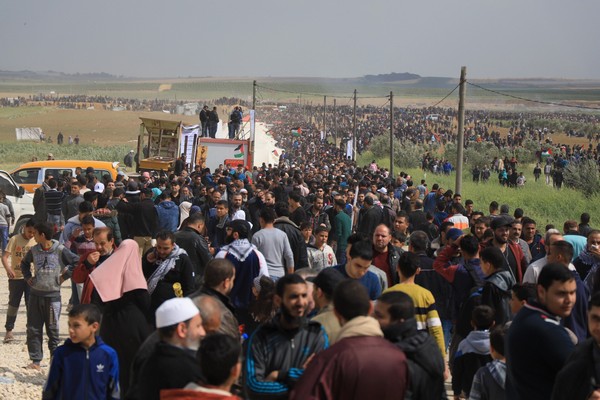 Jamil Mizher
Popular Front for the Liberation of Palestine
"We pay tribute to the martyrs who rose today, on Land Day, in the mass rallies for return that brought together hundreds of thousands of our people in the Gaza Strip."
"The March of Return is a popular referendum to uphold our rights and constants, especially the right of return, which can never be bargained for or traded," said Comrade Jamil Mizher, member of the Political Bureau of the Popular Front for the Liberation of Palestine and leader of its branch in Gaza. "This march has thwarted all of the bets of the occupation on undermining the unity of the Palestinian people."
Mizher made his comments as he participated with a large number of leaders, cadres and members of the Front on the eastern border of the Strip. "Our people and their action across the Gaza Strip today have opened a new stage with their blood and sacrifice, confirming their adherence to their full national rights, to resistance and intifada and confrontation of all forms of Zionist aggression, siege and liquidation projects like the 'deal of the century.'"
He noted that the Great Return March does not end today but is a continuous program of activities that will escalate toward the anniversary of the Nakba on May 15. "Today, our people have demonstrated that they are alive, ready to sacrifice, united and capable of defeating all conspiracies against Palestinian rights and principles. This is a major event and requires all to prioritize the supreme national interest above all narrow, partisan considerations and rise to the level of sacrifice and greatness embodied by the Palestinian masses."
Further, Mizher said that the Palestinian people were united today in confronting all of the schemes to deny their rights, including the "Deal of the Century," the declaration of the transfer of the U.S. embassy to Jerusalem and the targeting of refugee rights. The Marches of Return impose a new equation on the occupation and the international community and make clear that the Palestinian people will never abandon their rights and will determinedly confront all such attempts.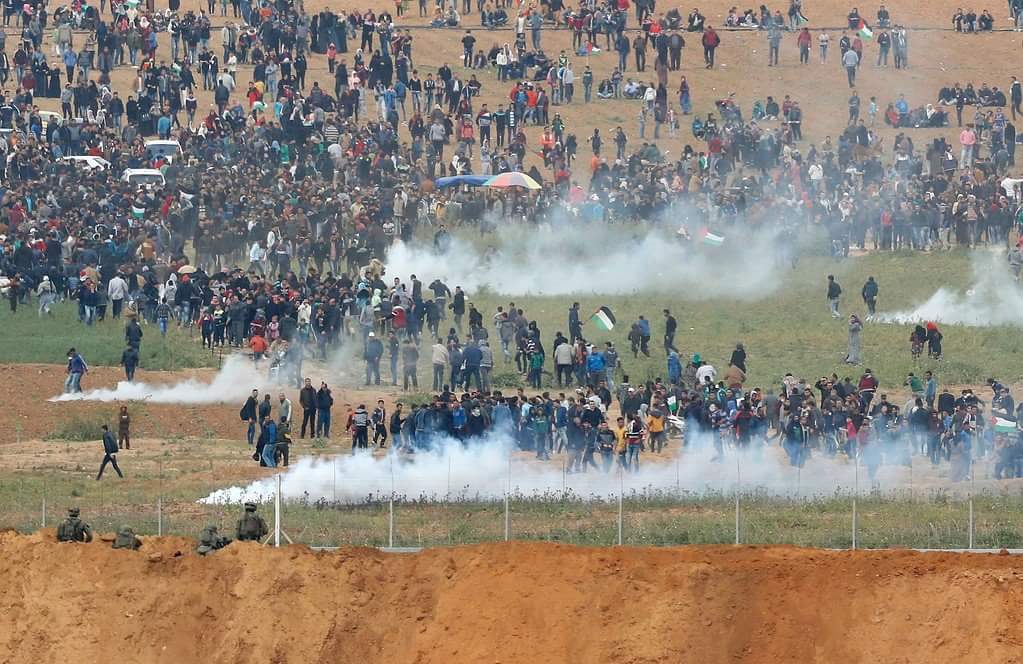 "The criminal attack by Zionist soldiers on Palestinians today in the March of Return is proof of the state of chaos that has persisted for many days and of their utter inability to break the will of resistance and steadfastness among the Palestinian people who gathered in their thousands today," Mizher said.
"This unified national scene today reflects the steadfastness of the Palestinian people and their attachment to their land, the land of their ancestors for generations. This is the true expression of the will of our people…confrontation of the occupation is the most effective means to restore national unity and rearrange the Palestinian house," noted Mizher.
He concluded by saluting the Palestinian masses in the homeland and in exile, especially those in Occupied Palestine '48, who today commemorated the anniversary of Land Day alongside their people in the Gaza Strip, confirming to the occupier that all Palestinians are united and firmly rooted in the land.
Print Version - new window Email article
-----
Go back