Australia should not help anyone who wants to dominate Space
Written by: on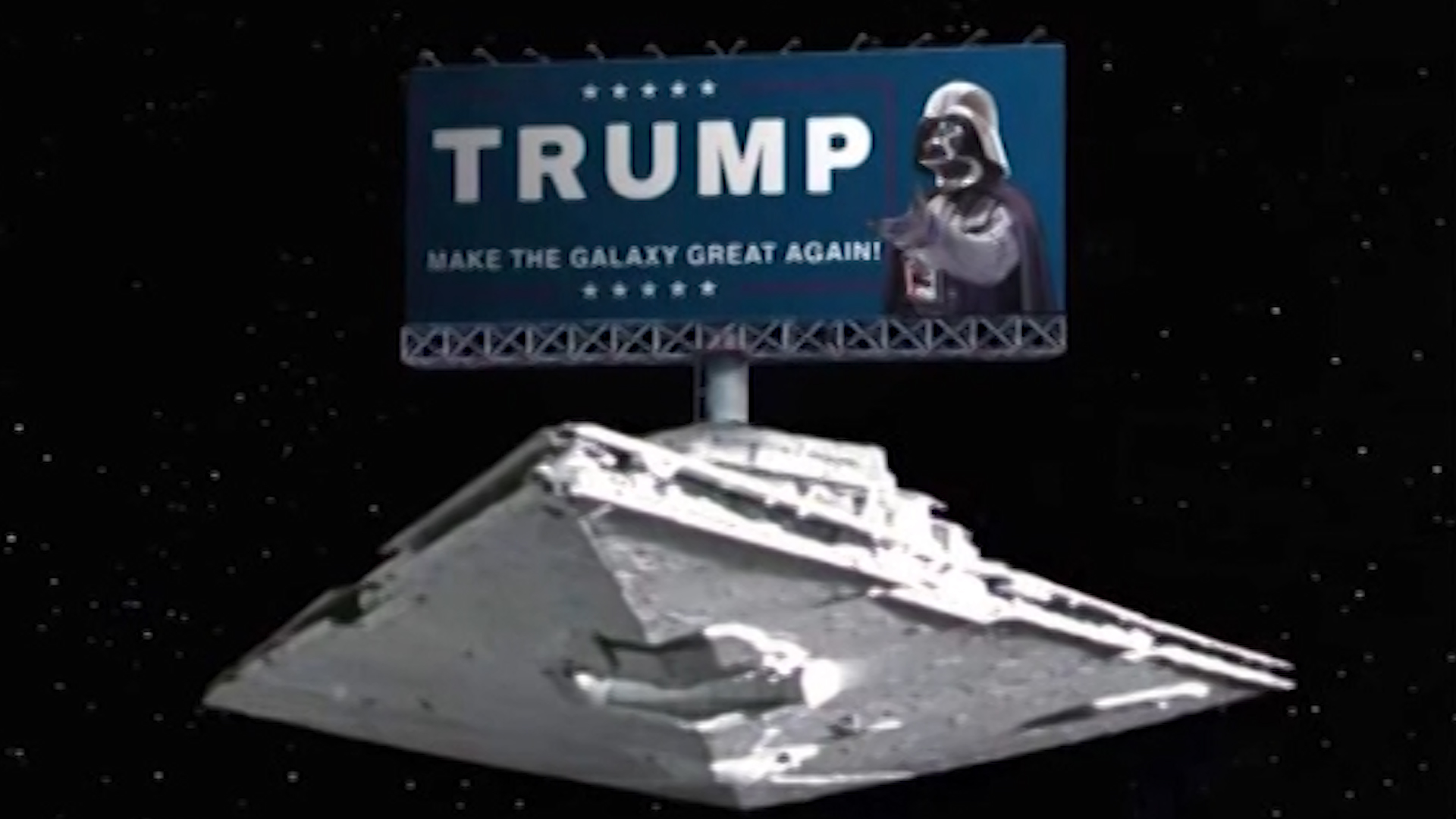 (Contributed)
The announcement by the Pentagon that the United States is planning a Space Command by the end of 2018 has far-reaching implications for Australia.
There is a wave of US-led militarism sweeping the Asia-Pacific region involving the corporate sector.
US-led military planning has turned the Asia-Pacific region into a potential theatre of war with China. The development, in turn, has drawn Australia even closer into hostilities.
A recent report from the Pentagon revealed the US imperialists were planning to establish a Space Command by the end of the year. (1) Its function is to achieve a hegemonic position in space, where US military assessments have concluded they require 'more resources to a space force' that counters adversaries 'increasingly ready to strike US space-based capabilities in the event of a conflict'. (2) "When it comes to defending America it is not enough to merely have an American presence in space. We must have American dominance in space" blustered Trump on June 18. (2a)
The development coincided with an official statement from the White House that the Trump administration was intending 'an ambitious plan to usher in a new space force as the sixth branch of the military by 2020'. (3) Space would appear the new frontier and priority, not for exploration but for US hegemonic aspirations. What is particularly significant about the announcements, for example, has been accompanying small-print in media releases specifying the space force would 'include everything from satellites enabling the global positioning system to sensors that would help track missiles'. (4) It would appear the so-called space program remains within the domain of Electronic Warfare (EW) systems which aim to control the electro-magnetic spectrum or directed energy sources, to hinder or neutralise adversaries.
The space program is also big business: a number of hi-tech companies are already investing millions of dollars into what has been termed 'a space gold rush'. (5) While the Trump administration have been quick to use the space program for publicity, they have relied heavily upon the corporate sector for the necessary finance. The US space program was noted by the Federal Aviation Administration recently to have reached US$158 billion by 2016. (6) And an official media release noted 'the commercial sector is really driving the industry'. (7)
The developments have been accompanied by similar moves in Australia where a Space Agency was established on 1 July within the Federal Department of Industry, Innovation and Science. Official website material has revealed a priority with communication technologies and ground stations and also 'remote asset management'. Like the US model of financial support, the Australian part of the program has rested upon private industry rather than government funding. Companies based in South Australia such as Fleet State Technologies, have already announced their intention to control a fleet of a hundred satellites, the first being launched in 2018.
A particularly sinister side of the US-led space program can be observed with the development of what is regarded as an 'expanding area' for the corporate sector where 'small rockets that can lift miniature satellites to low-earth orbit to provide internet coverage and other services', which possibly runs counter to the 1967 Outer Space Treaty which bars weapons of mass destruction in space. (8) No clarification of 'other services' has been provided although the US is a member of the treaty. (9)
The development has also included a new Cold War, where recent demands by the Australian Department of Defence for increased 'search and seizure powers and scrutiny of foreign passport holders doing tech research' have created the conditions for suspicion of espionage in areas of the economy where dual use technology of civilian products having military capabilities is both researched and produced. (10) The present Australian government wants greater use of security vetting procedures which, no doubt, have been planned for draconian state control as part of the pro-US war-drive mentality.
The developments have further far-reaching implications for Australia: the US uses the country as a southern regional hub for 'US interests' in conjunction with Japan as a northern counterpart. Military alliances increasingly emphasise US-led military planning conducted through the two hubs to challenge China in the region with Pine Gap-based US military intelligence facilities also central to the whole US global defence and security provision. It would be inconceivable that the US space program would not also include use of Pine Gap and the sensitive facilities on Diego Garcia in the Indian Ocean closely linked to its operational uses.
A recent announcement that the Trump administration had 'instructed the Pentagon to develop options on troop removal' from South Korea with a subsequent qualification of a 'possibility of doing so later', throws further light upon US military planning involving Australia together with the development of facilities based in Guam. (11)
US military facilities on Guam are far more strategically-paced in the northern part of the Pacific than those in South Korea. A recent publication also drew attention to the newly-developed US military strategy of using Diego Garcia and Guam as hubs for military operations on an arc from Pine Gap. (12) The two military hubs have a huge operational range across the littoral states of the Indian Ocean together with the Asia-Pacific regions. The whole triangular range is also centred upon the South China Sea, a congested maze of shipping-lanes with problems of access and egress, and potential flash-point for hostilities. (13)
It is, therefore, no surprise to note Darwin Harbour in northern Australia has also become a support centre for the new US-led strategy with rotating numbers of US military personnel intended for rapid deployment elsewhere in the region, as and when required. (14)
The problem which has arisen is that Australia has been drawn closer into regional conflict situations at the behest of the US. The matter requires urgent discussion leading to Australia developing an independent foreign policy.
1. Trump wants American space force by 2020, Weekend Australian, 11-12 August 2018.
2. Ibid.
2a. Trump directs establishment of U.S. force to dominate space, reuters.com
3. Ibid.
4. Ibid.
5. Spaceport race is on as the US ignites a galactic gold rush, Australian, 13 August 2018.
6. Ibid.
7. Ibid.
8. Spaceport, Australian, op.cit., 13 August 2018.
9. Weekend Australian, op.cit., 11-12 August 2018.
10. Defence giants issue investment threat, Australian, 13 August 2018.
11. Trump, Washington Post, 4 May 2018.
12. US Intensifies Military Presence in Indo-Pacific, Global Times, 24 July 2018; and,
Peters Projection, Map of the World, Scale 1: 1,230,000,000
13. Peters Projection, ibid.
14. Global Times, op.cit., 24 July 2018.
Print Version - new window Email article
-----
Go back