Universities increase profits at low-paid workers' expense
Written by: on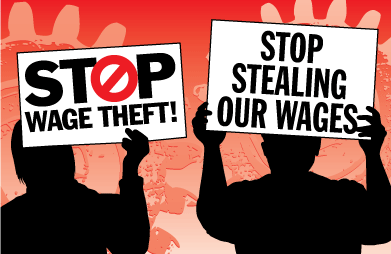 Ned K.
Universities have become institutions whose primary aim is to make money, in particular by attracting more high paying overseas students than their competitors and cutting back on labor costs of both academic staff and support services.
Fixed term contracts, outsourcing and outright wage and salary cuts have become the norm. The job insecurity for academic staff through fixed term contracts and its impact on the collective power of staff when fighting for new collective agreements often hits the news cycle.
Less well- known is the way lower paid support service workers have been treated since universities became one of the "success stories" of Australia's education export industry.
Since the 1990s most universities have outsourced cleaners, security, catering and hospitality and grounds persons. The outsourcing of this work resulted in less secure work due to contract changes every three to five years and cuts to income of up to $5 per hour on the base rate of pay.
Not content with this, some universities demanded contractors perform all the work within the ordinary span of hours so the universities do not have to factor in shift penalty rates in the tenders for the work.
This is particularly the case with cleaning services at universities. For example, Flinders University and University of SA in South Australia required cleaning to be performed no earlier than 6am to avoid having to include the 15% shift loading in the cleaning tender labor costs. For decades cleaners started earlier than 6am to finish work before students and staff arrived on campus. This resulted in a 15% wage cut to part time cleaners and also disrupted their cleaning routines due to the later finishing times of 10am to 11am. It also resulted in some cleaners having to throw in their jobs as their previous finish time of no later than 9am disrupted a second job or family responsibilities.
As if this wasn't enough, one of the universities also changed the car park regulations on campus so cleaners had to start paying for parking their car on campus for the duration of their four-hour shift. This added another $50 cost from their minimum award-based income on top of the loss of $60 per week through the loss of 15% shift loading.
This is just one example of the transfer of wealth from workers to the ruling class and highlights the often hidden ways that this wealth transfer accumulates.
Print Version - new window Email article
-----
Go back