Philippines: puppets, and those who pull the strings
Written by: (Contributed) on 4 September 2020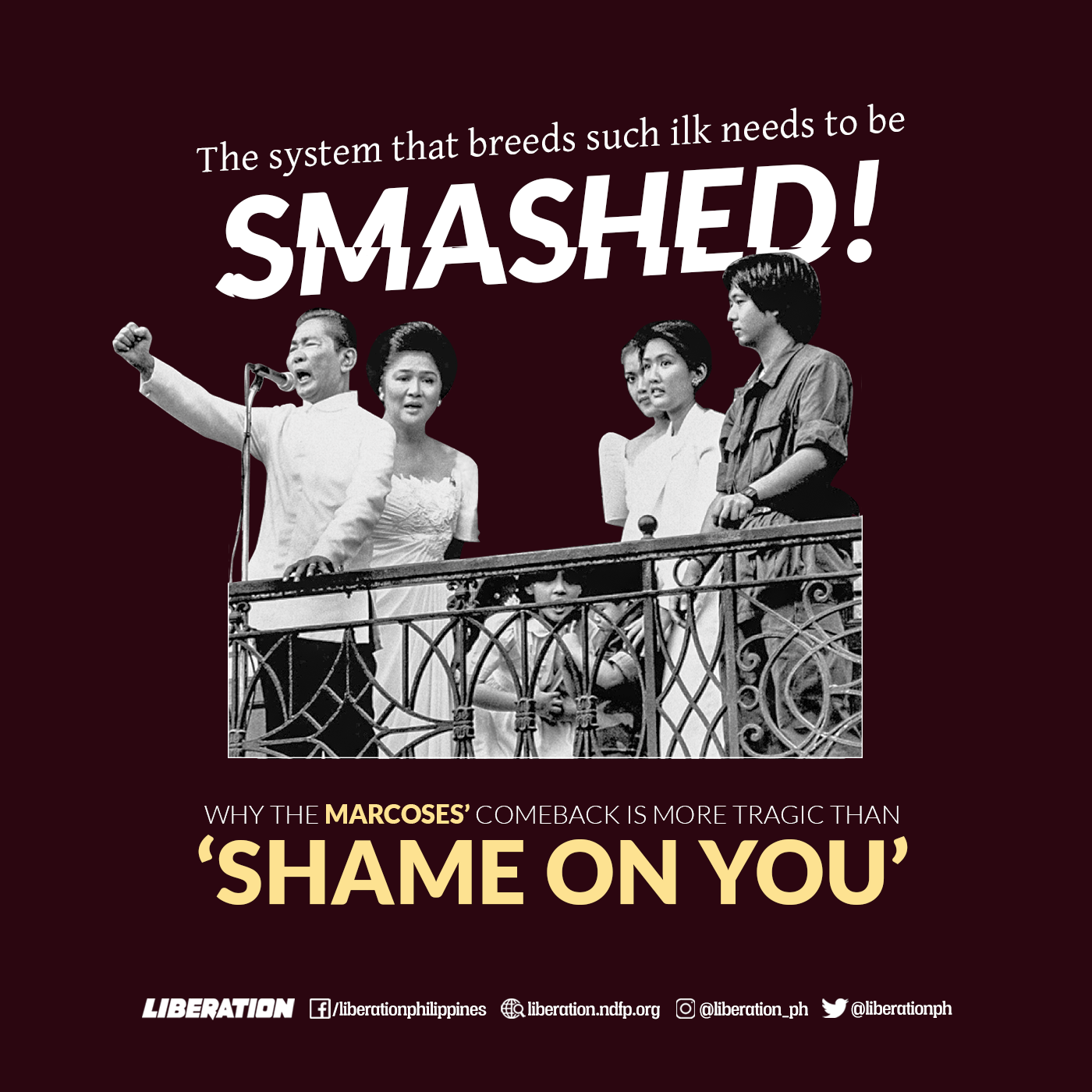 The present drama being played out in the Philippines has revealed the hidden hands of the US-led political forces and their push for presidential power in elections scheduled for 2022.
It forms part of a wider US strategy to engage countries as allies across the region in an anti-China coalition; the Philippine drama rests upon Pentagon planning to re-include the country in US regional military and security provision.
Australia has been drawn into US plans and has been assigned a role within the Philippines.
A recent report from the Philippines drew attention to what were described as 'pro-US factions within the government of Rodrigo Duterte' who were challenging the president, long regarded as responsible for having 'repeatedly shown his antipathy for the Philippines' old alliance and desire to force closer links with Beijing'. (1)
Shortly after his election victory in 2016, President Duterte announced 'the Philippines would pursue an independent foreign policy. (2) His administration then scaled back military exercises with the US, threatened to end Visiting Forces Agreements with the US and increased trade links with China, which were considered more important than long-time alliances which did not primarily benefit the Philippines. (3)
It has resulted in tense diplomatic relations between the Philippines and US, which historically, relied upon the former as a major military hub for regional operations. The Philippines is strategically-placed on the arc from Pine Gap, central Australia, which swings from Diego Garcia in the Indian Ocean and Guam in Micronesia, both major hubs for US intelligence-gathering and military operations.
Duterte's vacillations between the US and China make him unreliable to the US. "While Duterte's puppetry to US imperialism is determined by his greed for power and his desire to be secure from the threat of ouster, his puppetry to China is mainly determined by his greed for lucre and desire to avail of the opportunities for quick money from high interest loans and overpriced infrastructure and other contracts in dealing with China well as from expanded drug smuggling and distribution in collaboration with criminal Chinese triads," says the Philippines Communist Party Chairperson Jose Maria Sison.
It is, therefore, no coincidence to find that following the establishment of a Pentagon-based Special China Strategy Group which has been responsible for upgrading simulations for real-war scenarios, construction of US facilities inside existing Philippine military bases took place. (4) The US facilities, which remain highly secretive and off-limits to Philippine citizens, were greeted with apprehension; it was noted in a mainstream publication that 'the ultimate and real purpose of US bases within Philippine bases remains unclear'. (5)
They have, however, been publicised, as being the outcome of the US-led Balikatan military exercises which took place between 7-18 May 2018, which had two distinct features: they included the involvement of Australia and Japan as the two main US regional hubs together with the five military facilities, which were noted as providing 'military equipment and supplies for exclusive use in operations in the Asia-Pacific region', designed for 'enhancing interoperability' between the US and Philippine armed forces without much specific information. (6)
The US military facilities are situated in:
Basa Air-base, Pampanga;
Antonio Bautista Air-Base, Palawan;
Fort Magsaysay, Neuva Ecija;
Lumbia Air-base, Cagayan de Oro City;
Mactan-Benito Ebuen Air-base, Cebu City. (7)
While no direct reference was made to the provision of signals intelligence and ground-based facilities for satellites and drones, it would appear highly likely that these are part of bases' infrastructure.
It is also important to note the subsequent involvement of Australian Special Forces with counter-terrorism provision in the Philippines, which provides urban counter-insurgency training for 'city-based battles'. (8) The Australian Defence Forces (ADF) have, therefore, been placed in a front-line position with US-led military planning in the Philippines, which has been designed to reassert traditional hegemonic positions.
Softer political influences have accompanied state power provision in the Philippines: US influence in the Philippines has historically relied heavily upon use of oligarchies with their tentacles reaching deep into civil society. The entrenched social, political and economic influences of the ruling groups resulted in the Philippines being developed as a semi-colonial, semi-feudal system; political leaders, for many Philippine people, have long been regarded as mere puppets, placed in office to serve 'US interests'.
It has, therefore, been interesting to note the resurgence of the former Marcos oligarchy as major contenders for the presidency and other political offices in forthcoming elections in 2022. The Acquino grouping, likewise, have exerted considerable pressure upon those supporting Duterte and appear to have their own political ambitions. Both political groupings have been associated with repression and close association with the US.
Both political groupings have also relied heavily upon stealth as a chosen method of operation; it has included legal challenges, demands for commissions of inquiry and other political chicanery. It is, however, moves by the US behind the scenes which reveal who is pulling the strings; US diplomatic and military positioning has also influenced Philippine politics. It began early in the Duterte period.
It was noted, for example, that, in September 2017, then US Defence Secretary James Mattis launched 'a contingency operation' to support the Philippines with counter-insurgency provision against ISIS. Operation Pacific Eagle/Philippines was modelled upon the former Bush administration's Operation Enduring Freedom; between 18-26 September 2017, a relatively low-key Operation Tempest Wind was conducted. It was to have three serious consequences for President Duterte: his administration established closer links with the US; it effectively tied the country to the US-led global war on terror; it also re-included the Philippines as a major hub for US operations elsewhere, including Africa. (8)
As the US-led military planning for the Philippines quickly spread into the political domain it was not difficult to establish who the major players are in the unfolding drama. Australia is not an idle bystander; through direct military involvement, the country is also part of the US-led military plan. And the Philippines, for all intents and purposes, remains part of the region automatically policed by Australia within US-led defence and security provision.
With Philippine presidential elections being scheduled for 2022, Australia will be dealing with a campaign designed by Washington and the Pentagon to have one of their puppets installed into office to serve 'their interests'.
With these sorts of developments taking place: We need an independent foreign policy!

1. Manila to tap US if Beijing fires on its fleet, Australian, 28 August 2020.
2. Tightening Phl military involvement with the US, The Philippine Star, 5 May 2018.
3. Duterte Announces, GMA., News On-line, 28 September 2016.
4. China now biggest military threat: US, Australian, 10 July 2020.
5. The US military are back, UCA News, 9 May 2018.
6. Philippine Star, op.cit., 5 May 2018.
7. Ibid.
8. Australians training Philippines to defeat ISIS., SBS News, 12 October 2018.
9. Philippine Star, op.cit., 5 May 2018.
Print Version - new window Email article
-----
Go back