Corporations are the Big Brothers watching you.
Written by: Ned K. on 11 October 2020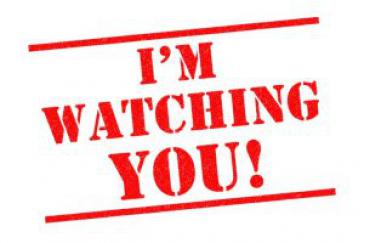 For many years now governments at state and local levels have been using CCTV cameras in public spaces such as city streets and lanes, parks, sports stadiums to track people's movements.
This has had some positive benefits regarding safety, especially for women. On the negative side for the people is that CCTV enables organs of government to identify people involved in street demonstrations in support of all sorts of issues.
In recent years though CCTV and other forms of technology have been used by business to track movements of workers both in and outside the workplace. Large production plants use cameras allegedly to monitor production flow, but have no problem in using camera footage as evidence of some alleged poor work performance or behavior by an individual worker or group of workers. Some companies even have cameras in workers lunchrooms under the guise of protecting workers from petty theft.
Now the tracking of workers by corporations is possible 24 hours a day seven days a week by requiring workers to use their own mobile phones to access an employer App. The Apps are used for workers to clock on and off and to access all sorts of information such as pay slips, leave summaries and rosters. By being required to use their own mobile phone, workers are potentially being tracked by not only their employer but also the third-party IT company who sold the App system to the employer. Workers are then exposed to corporations accessing the data on their personal mobile phones.
With high unemployment and underemployment, many workers have no real choice but to cop this potential invasion of their privacy. However, there are also more cases of workers resisting the use of their personal phones as a tracking device for their employer's benefit.
Many workers, especially young workers, embrace new IT as it has many benefits for them in communicating with their own families and within their communities. If corporations want to use new technology for work-related matters, they should provide the IT devices for workers and the devices should be left in the workplace and not used as tracking devices.
Print Version - new window Email article
-----
Go back