Support for Albanese, Wong and Marles declines, even within their own ranks
Written by: Ned K. on 3 November 2023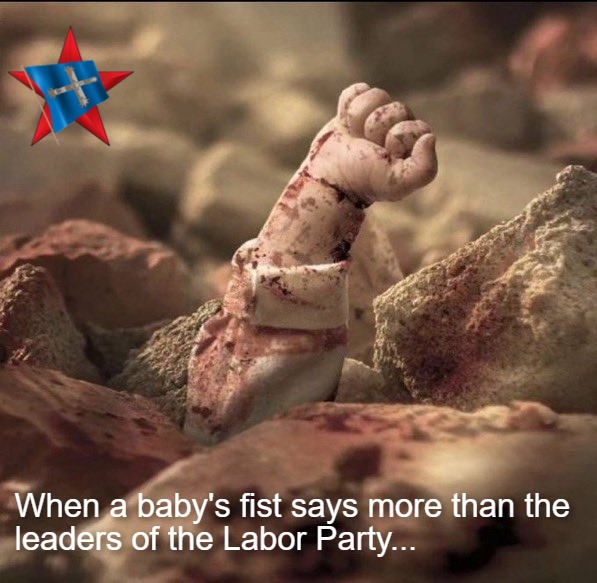 Within the governing Labor Party parliamentarians there are a range of views regarding the Palestinians struggle against Zionist state of Israel and its imperialist backers, led by the USA.
Some in the ALP government such as Tony Bourke are more sympathetic to the Palestinian cause and are also worried about an election voter backlash in his western Sydney electorate. Others like Sue Lines from WA are strong supporters of the Palestinians.
However, the decisive leadership of the ALP Government in Albanese, Defence Minister Marles and Foreign Minister Wong are firmly in the Zionist/US imperialist camp.
They were quick to condemn Hamas when it attacked Israeli forces and settlements in occupied Palestinian land north of the Gaza open air prison and quick to join the USA in branding them as a "terrorists". Albanese and Wong in particular had some support from the Australian people when they attacked Hamas over reports of killing civilans.
However their support from the Australian people started to go downhill from there.
As the Zionist Israeli regime launched its devasting military arsenal on the people of Gaza and to a lesser extent in the West Bank, Albanes, Marles and Wong pushed the US imperialist line that Israel had the right to defend itself against Hamas.
They repeated ad nauseam that Hamas was a "terrorist" organization, conveniently omitting that Hamas was actually an elected government of Gaza which even former US President Jimmy Carter said was a fact.
Their justification for condemning Hamas was the killing of Israeli civilians by Hamas.
The Israeli military's response in killing thousands of Palestinian civilians including children in Gaza has not been met by cries of Israeli Government "terrorism" by Albanese, Marles and Wong. They still push the line of the Israeli Government and US imperialism that Israel has the "right to defend itself"!
As the situation in Gaza worsens for the people, many rank-and-file people within the ALP and trade unions in particular can see that the struggle in Gaza is one of an oppressed, poorly armed Palestinian indigenous people and an Israeli military force armed with the most advanced weapons and financial backing of the USA.
The other day, one young ALP member said in a lunchtime conversation that it was time to "call them out" (ie Albanese, Marles and Wong) regarding their " disgraceful" lack of support for the Palestinians.
Another young ALP member said that she thought Israel wanted to flatten the northern part of Gaza and everything in it and expand Israeli settlements into more Palestinian land!
In response, another ALP member said, "And the rest. Israel intends flattening the whole of Gaza and getting rid of all the Palestinians"
These young people were hopeful that with "Left" faction leaders Albanese and Wong in key positions of Prime Minister and Foreign Minister, there would be progressive change especially on foreign policy. First, they were served up with AUKUS and nuclear submarines and now with Australian Government support for the Zionist regime of Israel!
Albanese, Marles and Wong then would have heard the views of Sydney's western suburbs people of the Islamic faith saying they would never vote ALP again after the Sydney Opera House was lit up in Israeli colours of blue and white.
To top off their commitment to the Zionist regime and the USA the Australian Government could not bring itself to support the UN Resolution for a Cease Fire in Gaza.
Then Albanese, Wong and Marles must have had a light bulb moment, but with a pretty dimly lit globe.
They started saying that Israel should continue its aggressive military push into Gaza to "defend itself against Hamas" but kill less civilians in the process.
They could still not bring themselves to say Cease Fire Now!
Print Version - new window Email article
-----
Go back