Sovereignty is key to First Nations' unity
Written by: on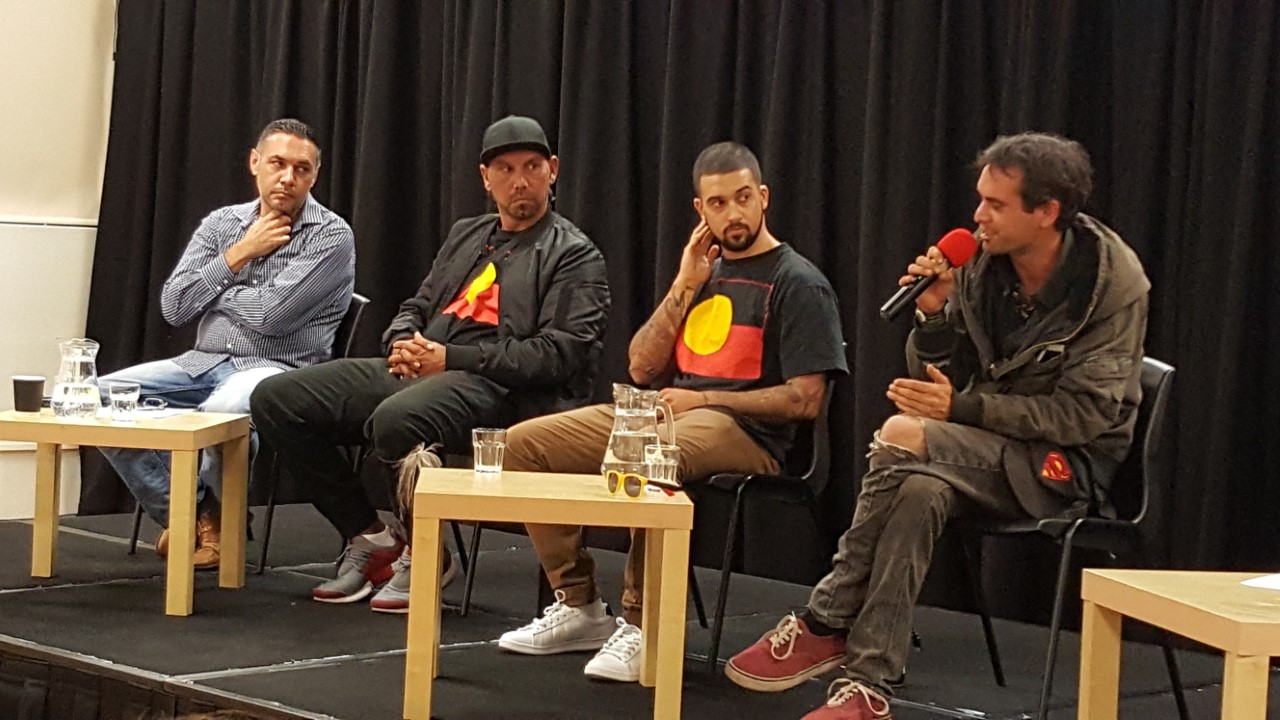 Lindy Nolan
January 26, 1988 saw the biggest ever gathering of First Nations' Peoples in their millenniums of history.
United, they announced their survival in the face of what Tent Embassy Firekeeper, Gumbainggir man, Roxley Foley (speaking, left) calls "the strongest and most consolidated genocide pogrom in history".
Adrian Atkins, Nathan Leslie, Cameron Manning-Brown and Roxley Foley at Stop The Intervention Collective Sydney's 'Treaty: Young Men Speak Out'
By 2000, a million mainstream Australians marched to support First Nations. This Aboriginal-led movement posed a massive threat to corporate rule and access to land.
The Business Council of Australia organises the country's 125 biggest, mostly foreign-owned, corporations.
Responding, it began manufacturing consent among hand-picked Indigenous individuals.
The price? Land and resources, and acceptance that invasion and capitalist rule are permanent.
Recognise
Corporations find cracks in community and deliberately widen them.
Take constitutional recognition. For First Nations Peoples, only Native Title has been more divisive.
31 years ago, Uncle Kevin Gilbert first wrote of Treaty. Anaiwan/Kamilaroi man, Adrian Atkins, says "His vision was for Sovereignty, under a pan-Aboriginal confederacy, a nation within nations". This vision "spread like wildfire in the lead up to 1988".
Labor PM Hawke promised Treaty, then dumped it.
Later, instead of Treaty, BCA members pumped massive resources into constitutional recognition, initiated by PM Howard after advice from a mining company-founded think tank. It was top down, hand-picked, and "shoved down our throats". (Lidia Thorpe 17/3/18).
The police were even called to remove First Nations Peoples, including Gunnai/Gunditjmara woman Lidia Thorpe (now the first Aboriginal parliamentarian in Victoria), from a Referendum Council meeting).
By 2014 recognition seemed unstoppable.
But grassroots' Peoples were organising, with Treaty and Sovereignty their battle cry.
Attempts to silence them failed, and even compromised constitutional change proved too much for the Coalition Government.
Building unity
Struggle deepens understanding. Some First Nations Peoples still look to Treaty with governments, but growing numbers reject this. Instead they systematically rebuild unity through Treaty between neighbouring mobs, based on informed prior consent.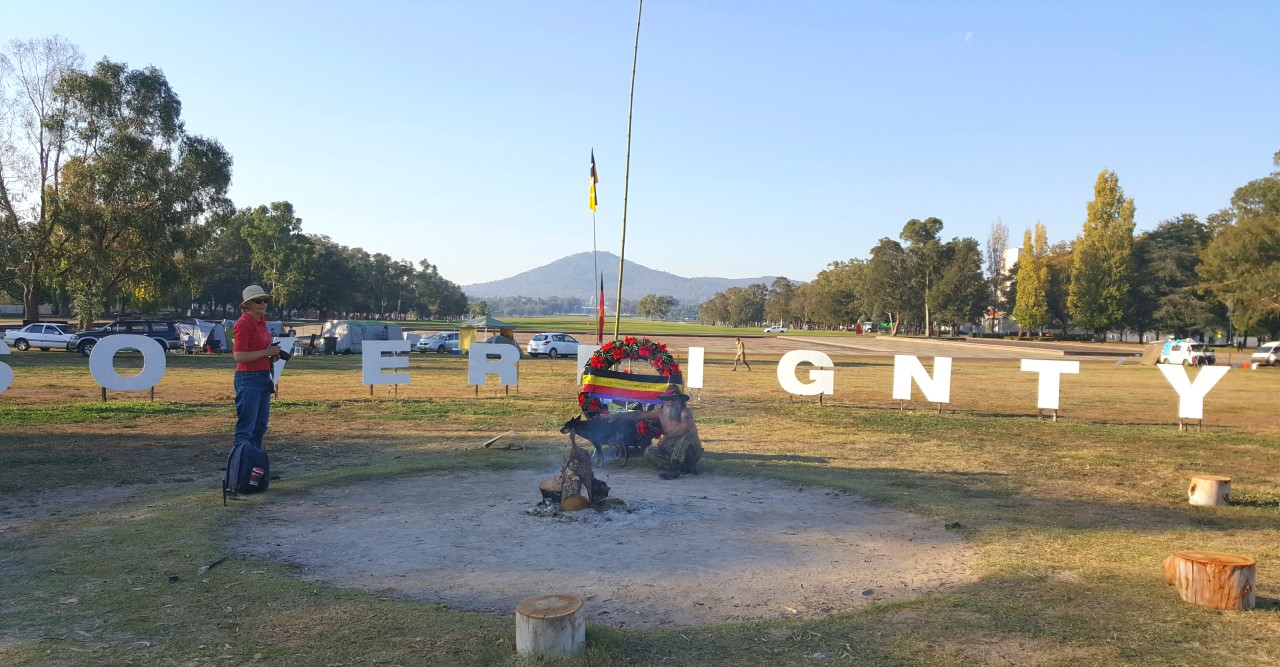 Sovereignty was the heart of Kevin Gilbert's vision and is still the key today.
Roxley Foley says, "Each one of us…holds part of the story, and the memory of Country. Once you know that, you can't stop fighting."
FISTT (Fighting in Solidarity Toward Treaty) representative Gomeroi man Cameron Manning-Brown, says, "Treaty sets the foundation for us, the Sovereign First Nations peoples of this land, to determine our own futures, on our own terms, in all aspects of our lives."
Gamilaraay man Nathan Leslie says he looks to Elders for decisions. "We had pre-existing Treaties …We have to have a Treaty with our own mob…So it's with our fellow Black mob first that we have these yarns."
He asks, "Are we going into an agreement with the same bastards that killed our people, that run us down, that slaughtered our old people, that murdered and raped our women?"
Cameron Manning-Brown agrees, "I will not be talking Treaty with a corporate government until it severs ties with Britain," he says.
'We'll come with our mob and the vast majority of the Australia people'
Roxley Foley says, "People all around the country are finding ways to fight back. The trick is, how do we weave these different groups in, and how do we get the conversations happening where we can help each other and work out where we've succeeded and where we've failed? So we don't try to homogenise our own movement."
He says, "Don't let them think we're coming to the table alone and to surrender. It's their throat we're looking for. And when we come, not only will we come together with our mob, but we'll come with the vast majority of the Australia people backing us up as well.
Adrian Atkins says, "Uncle Kevin Gilbert drew our gaze to the distant promised land."
First Nations Peoples, taking forward the experience of their Elders, organising in new ways, in new groups, now mobilise tens of thousands. Rejecting division and despair, they are building that promised land.
Print Version - new window Email article
-----
Go back