Capitalist interference disrupts Australian science
Written by: Leo A. on 18 October 2023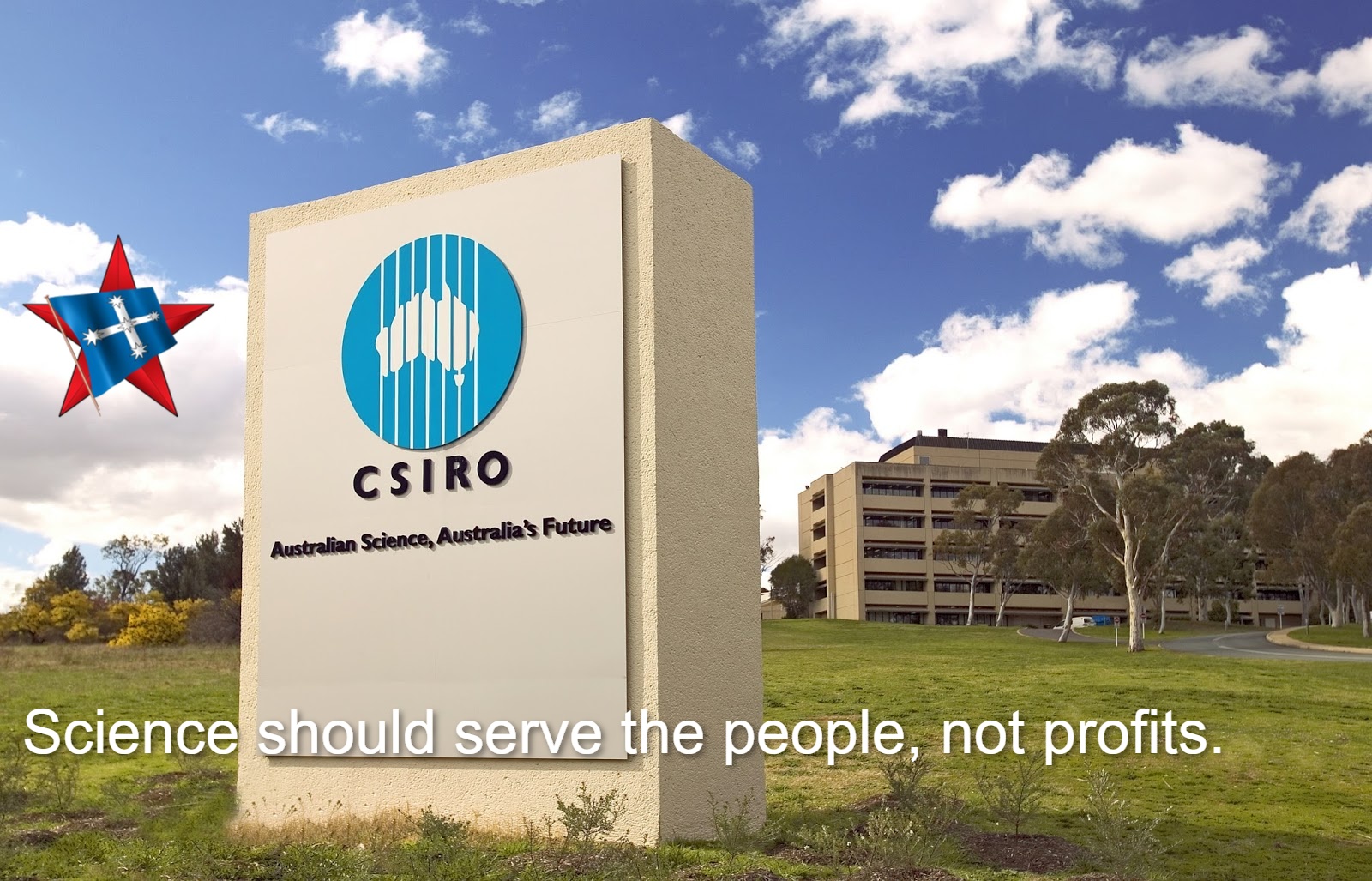 It is pretty common under a capitalist system for scientific progress to receive unnecessary obstacles and roadblocks as capitalist interests are given priority. Its predictable that one of Australia's premier scientific research organizations, the CSIRO, would become a significant target for this kind of interference. Recently, a boiling point within the organisation has gone public.
In late June, internal divisions were exposed within the CSIRO's leadership. One side, led by the organization's former chief Larry R Marshall, leaned more toward support for corporate interests such as those involving fossil fuels. Over two decades after he originally left Australia for the United States, Marshall returned and first arrived at CSIRO from Silicon Valley in January of 2015, although even the year prior he had already faced backlash for promoting practices with dubious scientific validity.

The time in which Marshall was chief of the organization saw cutbacks to research into climate change, which was criticized by scientists both in Australia and elsewhere. In November of 2021, oil and gas company Santos announced it was "partnering" with the CSIRO to develop their technology. The organization also undertakes work through the Gas Industry Social and Environmental Research Alliance (GISERA), which as the name suggests is largely funded by gas companies.

In opposition to Marshall's goals, CSIRO board members have indicated that they lean more toward prioritising the Australian public – a position also supported by some politicians, such as Greens senator Barbara Pocock. The result of this conflict between incompatible priorities was that Marshall was refused another term in his role. After leaving the CSIRO, he joined the board of the fourth-largest iron ore mining company on Earth, the Fortescue Metals Group.

To be clear, neither side in these tensions is against the domination of capitalism in Australia, however this still illustrates how conflicts can arise between different interests in a capitalist system, and decisions that benefit working-class society must come at the expense of capitalist profits. Marshall attempted to justify his decisions by claiming that the CSIRO was originally created "specifically for the purpose of assisting industry". In reality, the CSIRO's official function specifies "furthering the interests of the Australian community" as a goal no less important, and its definition of "assisting Australian industry" may not encompass the extent to which the organisation has been collaborating with fossil fuel corporations. And even if the relevant policies were rewritten to encompass such actions, that doesn't make it okay!

Australian society has been polluted by capitalist interference in scientific research – both metaphorically and literally.

In contrast with this, the 20th century has shown us what scientific and technological progress can look like under socialism. The Soviet Union, for example, produced inventions such as the world's first anthrax vaccine, artificial heart, nuclear power plant, orbital launch vehicle, satellite, and manned spacecraft, all within the span of less than thirty years. The Soviet Union also performed extensive exploration of Antarctica, conducting numerous scientific expeditions and even establishing multiple research stations on the continent. The first man-made object on the surface of another world was a Soviet spacecraft, and Soviet spacecraft were also the first to see the far side of the moon, to enter interplanetary space, and to fly past both Venus and Mars.

If all this could be performed by one Marxist-Leninist state within the span of a few decades in the mid-20th century, then what accomplishments could be made in our near future, once the weight of capitalist interference has been lifted? We may have a truly bright future ahead of us. It won't be easy to get to, but it'll be worth the effort.
Print Version - new window Email article
-----
Go back